Paradise Courses
Bring your own retreat
Are you a yoga teacher or studio manager looking for a venue for your next retreat?
We would love to hear from you.
There's never been a better time to take a yoga retreat overseas
There's never been a better place for it than Daku Resort in Savusavu, Fiji.
With the experience of over 100 previous retreats, we know exactly what's needed – leaving you free to concentrate on the things you're good at.
We have a magnificent yoga platform
We're fully supplied with yoga props
We have a natural landscape of unparalleled beauty and a vibrant local culture which we weave into the week's activities.
Yoga in Fiji is truly an immersion in Fiji as well as yoga.
We provide accommodation, meals and excursions as you need them.
You'll find us very reasonable, and extremely flexible!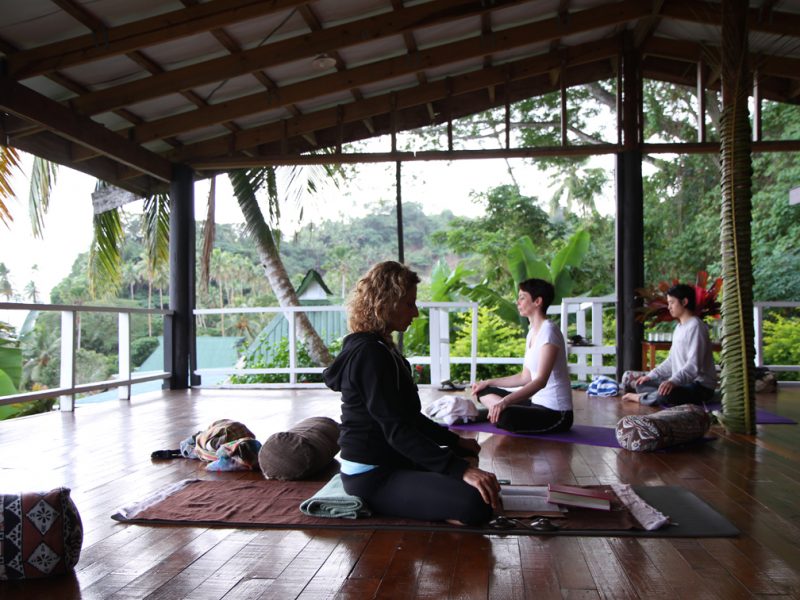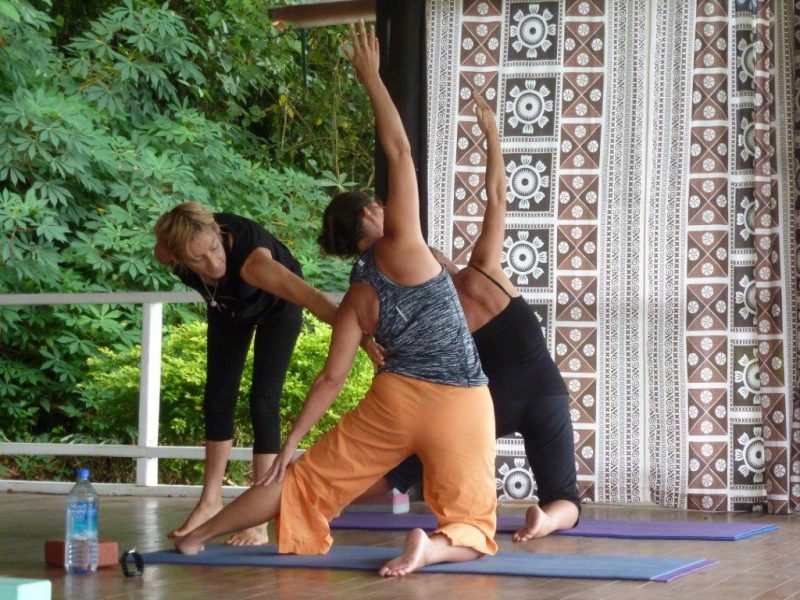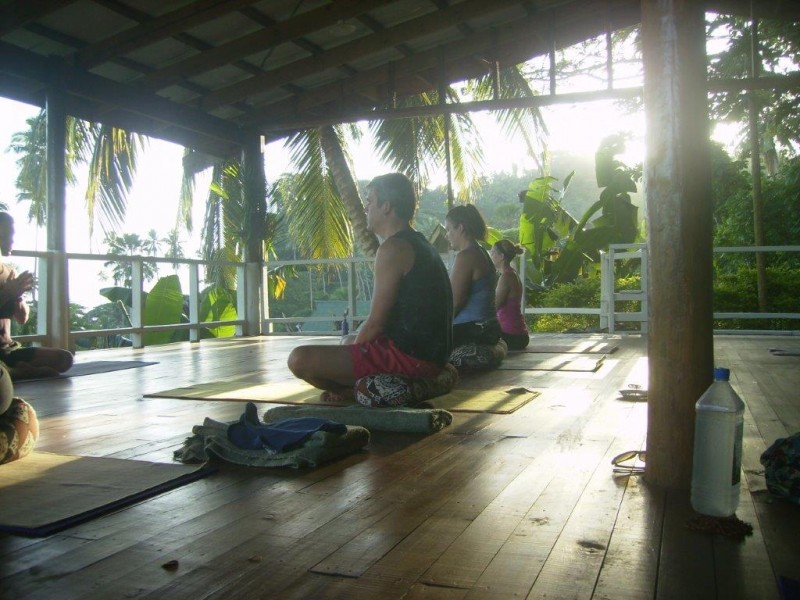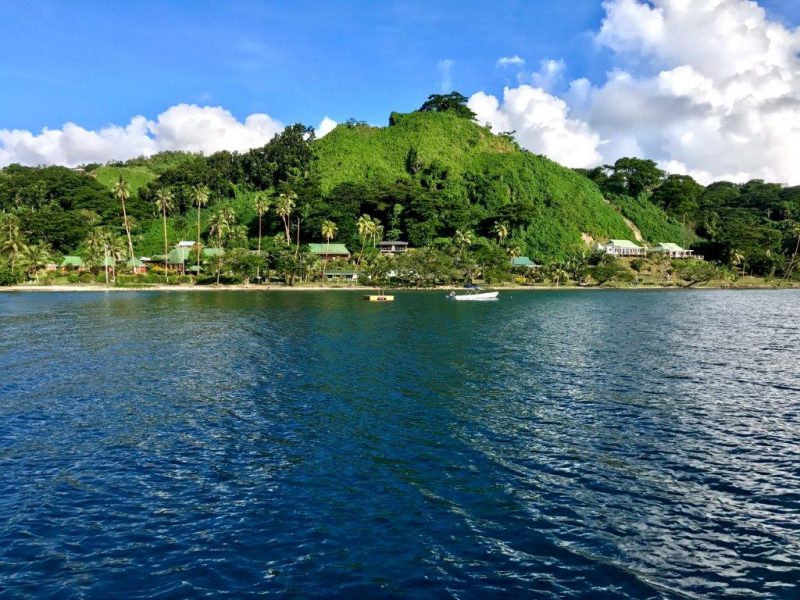 Accommodation
We have a range of places to stay to meet all budgets and group sizes, from standard rooms to ocean view bures, to larger houses suitable for tour groups, and private two and three bedroom villas.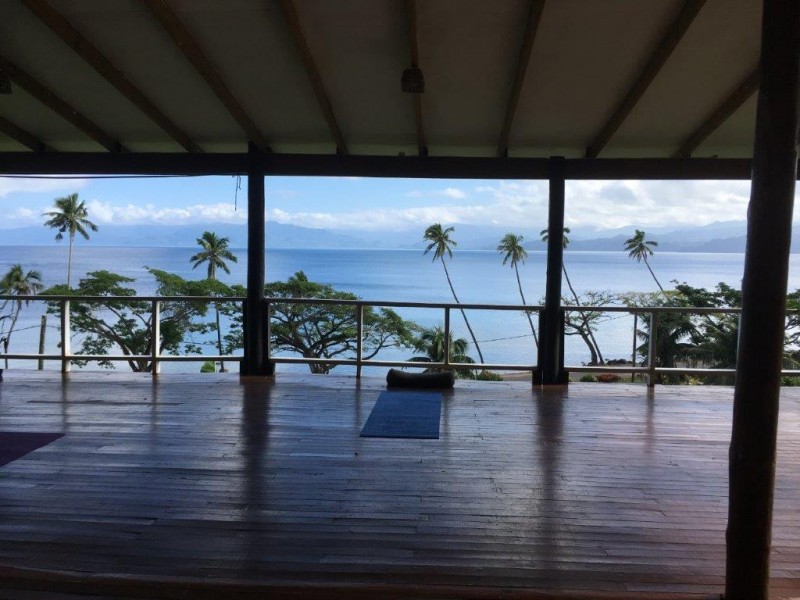 Our yoga platform
Our open-sided yoga platform commands stunning views of the bay, and is a place of deep tranquillity. We're fully supplied with yoga props so you can just step into our warmth and welcome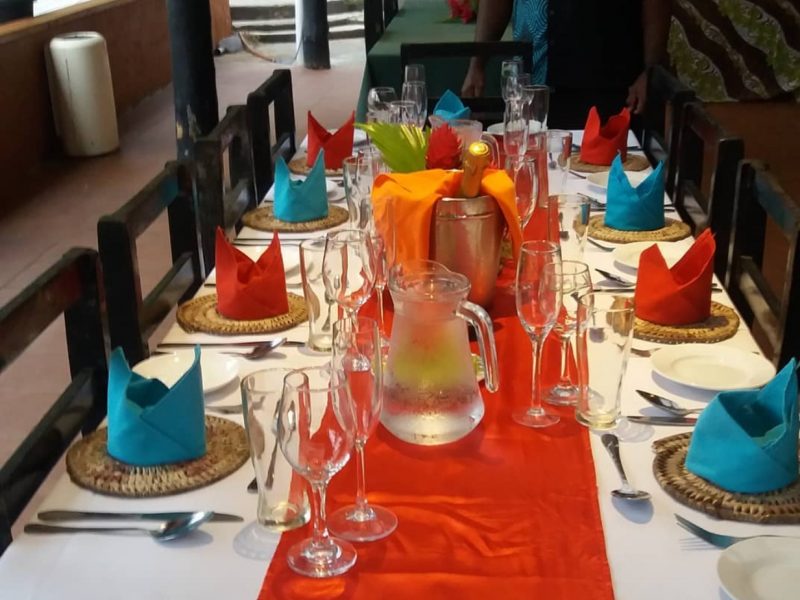 Food
Delicious meals, healthy snacks, Fijian specialties – and we can do a vegetarian menu.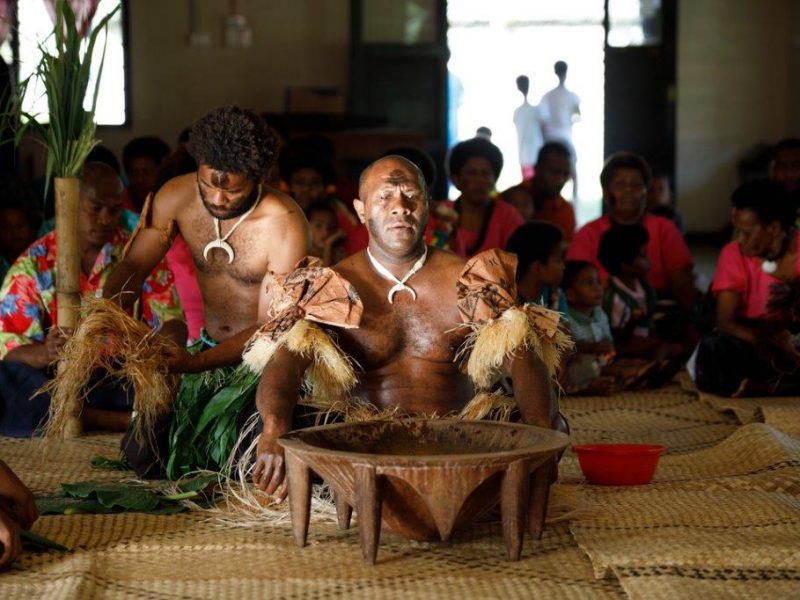 Activities
We can take you snorkelling, supply you with kayaks, direct you on a mountain hike, schedule you a relaxing spa massage, book you SCUBA diving with the local dive operators, or organize excursions to a number of nearby places – like a nearby waterfall to cool off under, a thermal mud pool, or a visit to a nearby village where you can enjoy the thunderous meke dance!
Hosting a Retreat at Daku is the most nourishing and transformative experience. The kindness and generosity of the staff, the accommodations, the food and of course the breathtaking scenery is difficult to convey. You just have to experience it yourself. A truly unforgettable experience.
Anita Sundaram / International Yoga teacher & Retreat Leader 
I brought yoga groups of 15-20 to Daku for several years, and they were always very friendly and accommodating. The sunset is amazing, they are right on the water, and a nice walk from the small town. I recommend Daku if you are looking for a sweet and quiet place that is not super touristy to bring a yoga group.
Bryan Russell, E-RYT500 Owner, Sadhana Yoga School
We took a group of 16 students to Daku in Savusavu for a yoga retreat. It was terrific. The staff were super friendly and the venue was great. My room was clean, spacious and comfortable (with a surprisingly good bed). Organising the retreat was easy with good communication and clear information about our arrival along with support for airfares and other additional information on travelling to Fiji from Australia. The Indian and Fijian banquets were totally delicious. Daku also organised 3 external activities for our group which all had a community or cultural element. These were well organised and a great addition to our retreat. The yoga shala was great, high on the hill with a gorgeous view of the gardens and the ocean. We had to add a sunset break to our program at 5.30pm every afternoon. I have lead many retreats around the world and I will definitely bring a group back to Daku.
Gina Macauley, Yogahara, Australia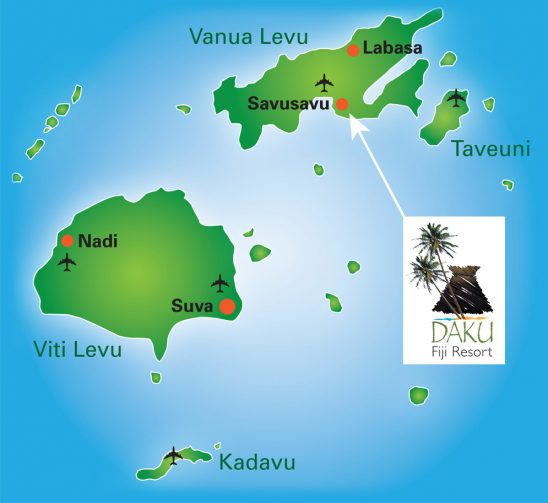 Get In Contact
Drop us a message and we'll get back to you as soon as we can, or call us!