Island Inspirations: Sketching and Watercolours with Rob Candy: October 14 -21, 2023
per person
Island Inspirations - overview of the week's course
Rob Candy is a highly experienced watercolourist, and an excellent teacher. Under his guidance, you will gain an in-depth knowledge and application of watercolour skills and techniques. The workshop is designed for both the beginner and the more advanced artist as you tackle a variety of watercolour landscapes from urban, rural and coastal scenes on offer in and around Daku Resort and its surrounding area. The workshop will introduce the beginner to the stages of watercolour painting while allowing the more experienced artist, a chance to review and refine their own practices. Each day will provide us with an opportunity to  follow the painting process systematically from initial sketching and planning to painting completion.
Rob will demonstrate and discuss aspects including composition, brushwork , mixing colours and values during the painting session. Offering a critique of each student's work is a fundamental part of learning, and he offers his insights in a constructive manner that invariably leads to a better understanding of the potential of the work in progress.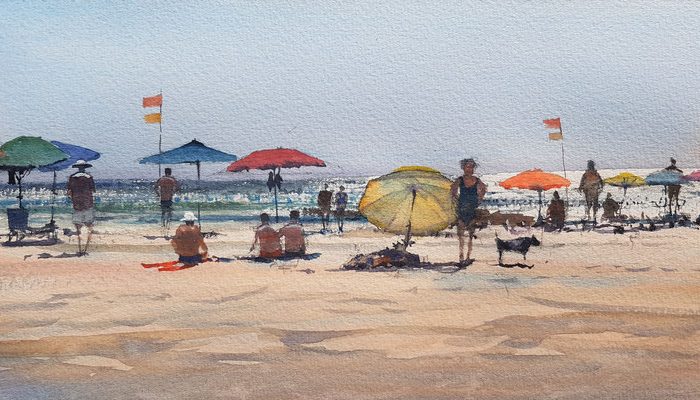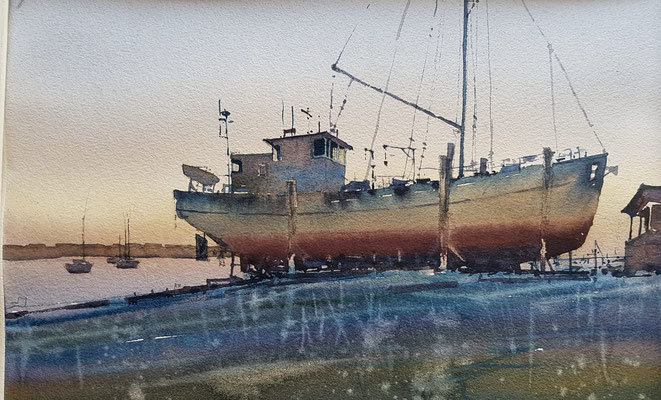 Summary & Pricing
Title: Island Inspirations
Dates: October 14 – 21, 2023
Style: Watercolours
Programme: Daily morning workshops; afternoon excursions and free time.
Excursions and extras: All meals, and excursions as listed in the programme.
Food: Mixed menu.
Itinerary:  Arrive Savusavu Saturday October 14. Course starts October 15, end evening October 20. Depart Savusavu October 21.
Price:
Standard room: shared is $2550, single $2950.
Ocean view bure shared $2890, single $3390
What To Bring
List of materials will be supplied.
Accommodation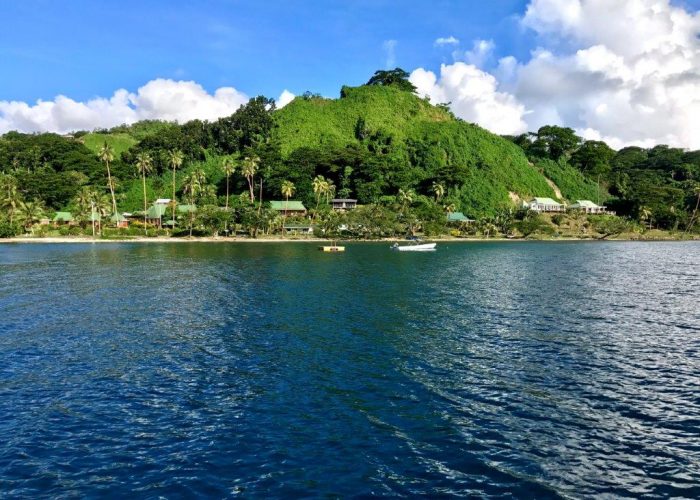 You'll stay with us at Daku Resort, Fiji.
Accommodation is packaged with your course: we are offering a choice of standard rooms in our rear bures, or ocean view bures at the front .We have a number of two and three bedroom houses and villas so if there are a small group, we can quote you on those.
More Information
Additional Adventures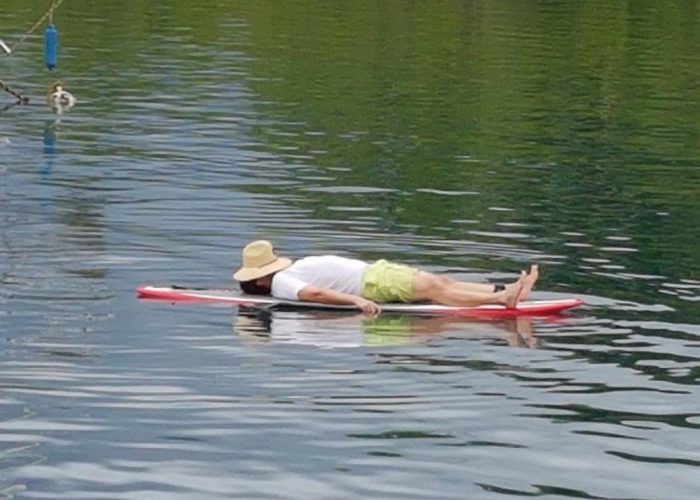 What to do in your free time.
We've arranged a number of excursions as part of the course (see Programme tab on the menu bar above). We also offer a range of other activities inside and outside of Daku Resort (please note that unless they are part of the programme, some activities, such as massages and those requiring equipment hire, may have additional costs).
More Information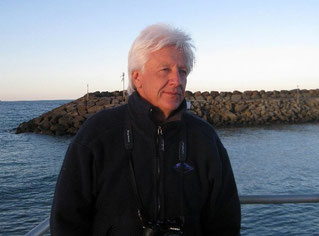 Meet Rob Candy.

Born in Melbourne, Rob began painting watercolours at Ku-ring-gai Arts Centre during the 1980's with Owen Thompson, and at the Royal Art Society of New South Wales with Frederic Bates OAM.  He has a degree in Geography and this informs his analysis of and appreciation for the landscape.
He casts his net wide to find his subject, drawing inspiration subjects as diverse as industrial machinery, cows in a paddock, or beach bathers. He looks forward to his visit to Fiji as a providing the tranquillity and calmness that makes a perfect platform to artistically develop confidence in watercolour painting and sketching. "From tropical sandy beaches and sheltered harbours to rural villages and the traditional way of life this Fijian experience has so  much for the artist."
He is a passionate traveller and has taken numerous groups to Turkey, Venice and through China, exploring the Silk Road and the Yangtze River.
Rob is the current President of the Watercolour Society of Victoria.
More Information
Included

Accommodation

All Workshop Fees

Dining & Meals

Lectures & Excursions

Transfers from Savusavu Airport

Not Included

Alcoholic Beverages

Equipment & Supplies

Flights/Travel

Non-Course Activities

Travel Insurance
Arrive in Savusavu.
6.00 pm Traditional Fijian welcome ceremony
7.30 pm Dinner
9am - 12:30pm: Workshop
1pm: Lunch
Afternoon: Free time
7:30pm: Dinner
9.00 am – 12.30 pm Workshop
1.00pm Lunch
Visit from local craftswoman and tapa making demonstration followed by trip to Savusavu Town to see local market and shops. We'll take you there in a taxi, and then leave you to wander around and find your own way back (taxis cost approx F$4.60).
7.00 pm Dinner
• 9.00 am – 12.30 pm Workshop • 1.00 Lunch • 4.00 pm Visit to local village - a chance to see village life and enjoy the meke dance. Bring along your sketch book (of course). • 6.30 Talk on J Hunter Pearl farm, the local black pearl farm - illustrated talk with slides 7.00 pm Dinner
• 9.00 am – 12.30 pm Workshop • 1.00 pm Lunch• 2.00 Trip to waterfall • 7.30 pm Dinner
• 9.00 am – 12.30 pm Workshop: • 1.00 pm Picnic lunch at the beach • 5.00 pm Visit to Savusavu Yacht club for a sundowner. • 7.30 pm Dinner
• 9.00 am – 12.30 pm Workshop: • 1.00 pm Lunch • Afternoon: Free time for optional activities • 5.00 Art show and tell - review of the week • 7.30 pm Dinner
Breakfast and departure.Fly from Savusavu back to Nadi International flight home.If your flight is in the afternoon, you can have lunch at Daku. Check-out time is at 10.00am but you are welcome to leave your bags in reception.
Tour Location
Daku Resort, Fiji
Paradise Courses is hosted at Daku Resort, which is in Savusavu, Fiji.