Snorkeling in Fiji
per person
Warm waters, safe seas, stunning marine life - in the soft coral capital of the world.
The reefs around Vanua Levu provide some of the most rewarding snorkelling in the world – a chance to see the famous soft corals of Fiji, swim amongst clouds of sergeant majors, anthias, damsel fish and jack fish, and see sharks, rays and turtles.
During the week-long holiday, an experienced marine biologist will give three talks on the marine environment. During the week you will be accompanied by one of our staff, who will guide you to the best spots for snorkeling!
Package Includes:
7 nights twin-share accommodation at Daku Resort in standard rooms with private facilities.
Breakfasts and dinners.
Guided tours
Marine Biology lectures.
Regional Excursions.
Airport transfers from Savusavu Airport to Daku Resort.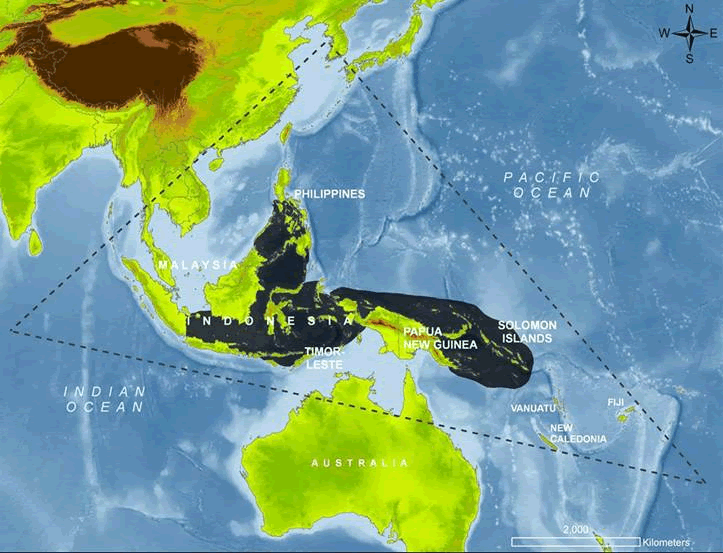 Fiji's Place in the Coral Triangle
The Coral Triangle is a marine area located in the western Pacific Ocean. It stretches from Indonesia and Malaysia in the west to the Philippines in the north, and Papua New Guinea, Timor Leste, the Solomon Islands and Fiji in the east. Its name comes from the staggering number of corals found in the area: nearly 600 different species of reef-building corals alone. The region is home to:
Six of the world's seven marine turtle species

And more than 2000 species of reef fish.

Over 120 million people live in the Coral Triangle and rely on its coral reefs for food, income and protection from storms.

The Coral Triangle has more coral reef fish diversity than anywhere else in the world: 37% of the world's coral reef fish species (6,000), and 56% of the coral reef fishes in the Indo-Pacific region (4,050).
Fiji lies at the eastern extremity of the triangle and with a population of under one million, is a less populated area. Nevertheless, the reefs are an integral part of life there, and Fiji boasts an abundance of soft corals – as well as many beautiful hard corals.
Programme Info
Package Programme: Guided snorkeling trips and three evening marine biology lectures.
Suitability: Relative fitness required, you should be able to swim at least 50 metres in open water.
Excursions: We will take you to visit our gorgeous waterfall, and take you to see the local village to meet the local villagers.
Food: We'll be serving mixed international, Fijian and Indian food.
Itinerary: You'll arrive in Savusavu on Saturday morning, with an introductory snorkel later that day. This holiday incorporates daily snorkeling trips, with a break-day on Wednesday to relax and explore the area. You will depart the following Saturday.
Accommodation
You'll stay with us at Daku Resort, Fiji.
Accommodation is packaged with your course, and there are a variety of comfortable lodgings available during your stay with us at Daku Resort.
More Information
Additional Adventures
What to do in your free time.
In your free time, you can enjoy a range of activities inside and outside of our resort. Please note that some activities, such as massages and those requiring equipment hire, may have additional costs.
More Information
Departure

Daku Resort, Fiji

Included

Accommodation

All Workshop Fees

Dining & Meals

Lectures & Excursions

Transfers from Savusavu Airport

Not Included

Alcoholic Beverages

Equipment & Supplies

Flights/Travel

Non-Course Activities

Travel Insurance
Travel to Savusavu: please book your flights to arrive in the morning. Poolside lunch, followed by an introductory snorkel. 6.00 pm Welcome ceremony 7.00 pm Dinner
7.30 - 9.00 am Breakfast.Snorkeling field trip (Exact time depends on tides).7.00 Dinner
7.30 - 9.00 am BreakfastMorning: Field trip. 1.30 pm: Tapa demonstration. Tapa is traditional Fijian bark cloth, and a local craftswoman will show you how it's made and invite you to try your hand at decorating a piece.Evening: Presentation on local black pearl farm Dinner After dinner: Marine biology Lecture
7.30 - 9.00 am BreakfastMorning: Snorkeling field trip.Free Afternoon:
relax by the pool
wander round the town
hike the estate
take out a kayak
.....or book yourself a massage (we'll add the cost to your incidentals bill).7.00pm Dinner
7.30 – 9.00: Breakfast. Excursion to waterfall – plunge into the cool depths of the pool beneath the torrent.Free afternoon.7.00 Dinner and Lecture
7.30 – 9.00: Breakfast.Morning: Snorkeling field trip.2.00 – 3.30 Visit the Flora Tropica Gardens with their marvellous collection of palm trees from around the world 7.00 Dinner.
7.30 – 9.00: Breakfast.Morning: Snorkeling field trip. Afternoon: Free 7.00 Dinner and Lecture
Tour Location
Daku Resort, Fiji
Paradise Courses is hosted at Daku Resort, which is in Savusavu, Fiji.