Painting all things Fiji : Belinda Biggs – August 10 – 17, 2024
per person
All things Fiji
Belinda delights in finding the special corners and details of the country she is in.
Early Bird Special Offer:
Book before January 30 2024 and receive a $200 discount.
When you make your booking, we will confirm receipt of payment of your deposit and will apply the early bird special to your final balance of payment invoice.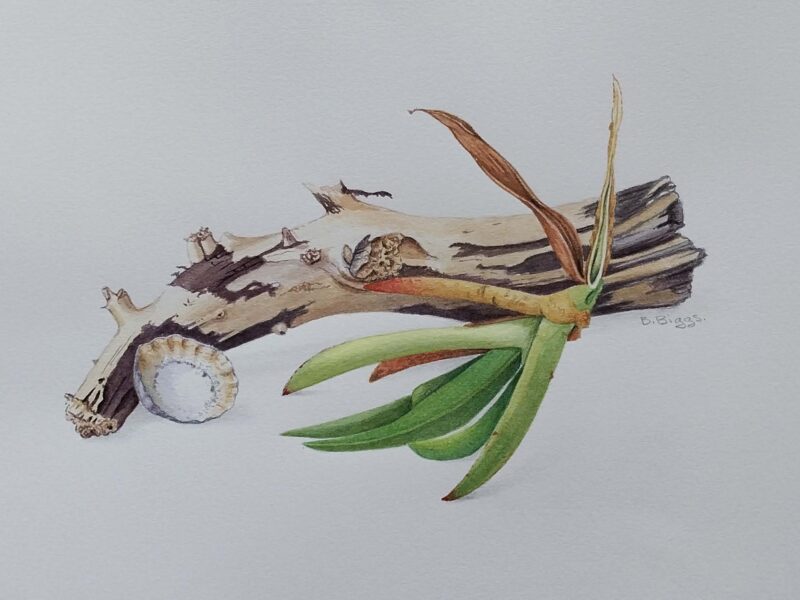 Price includes:
Daily workshops with Belinda Biggs with personal attention
Accommodation – choose from our bures at the front (Ocean View bures), or at the back (standard rooms) – or ask us about our two bedroom villas.
Meals : breakfast, lunch and dinner – a mix of local Fijian and Indian food and international recipes
Excursions:  snorkel on the fabulous coral reefs, bathe in glorious waterfall, revel in the abundant nature of the landscape and experience the rich Fijian culture.
You just need to buy your air ticket and art materials, and leave the rest to us.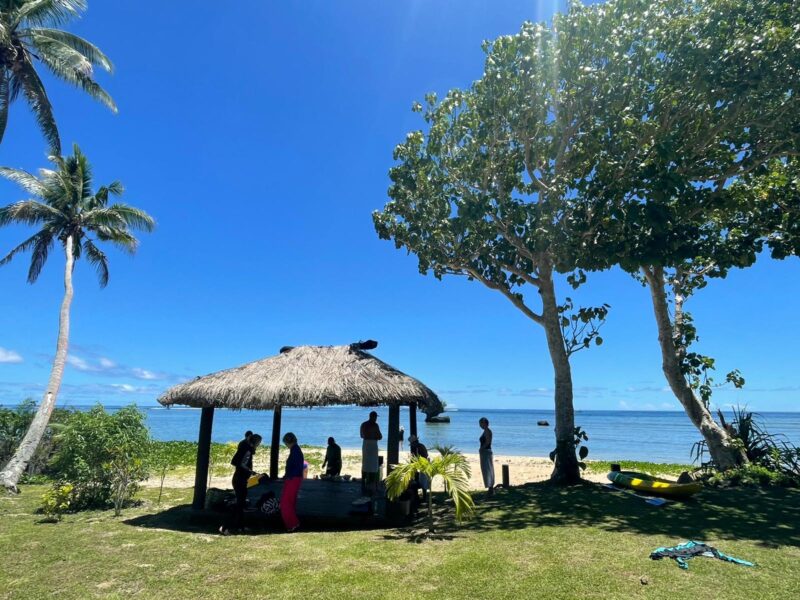 Overview of the week's course
Belinda delights in finding the special corners and details of the country she is in, and during the week subjects will range from stunning mountain landscapes, to spectacular Fijian flora and traditional local villages, to interesting beach finds along the shore.
The course is primarily focussed on watercolours but Belinda and the class will also use a pen and wash, graphite pencil or coloured pencil as ways of enhancing detail and achieving different effects.
Mornings are given to a three hour workshop when Belinda will often do a demonstration and then move around the class to give individual attention and advice. She considers many aspects of watercolour, with an understanding of colour itself being at the forefront, along with the application of the paint to achieve a realistic result. Perspective is a technique a lot of students find to be challenging, particularly when drawing buildings. She demonstrates how to get around the problem and has a handy tool for dealing with it.
Beginners and partners welcome.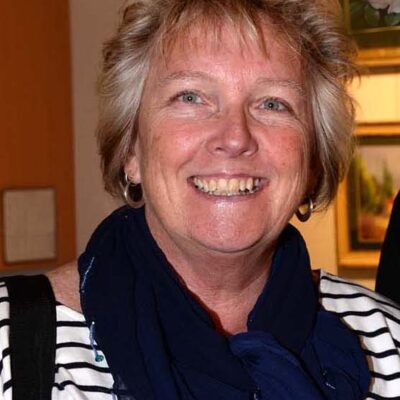 Meet Belinda Biggs.

Belinda has gained international recognition for her prize-winning illustrations of the natural world. Her works are found in private and public collections worldwide.
When conducting painting holidays, however, Belinda encourages her students to create in a more laid-back style.
She is known for her patience and good humour. In her view, painting should always be about passion and enjoyment. She combines a straightforward practicality with a wealth of technical advice and an eye for where a student needs a tweak, a lift, a gentle re-direction – always with the aim of building on the student's ability and breaking through any self-doubts they may have.
Belinda teaches regular classes, workshops and painting holidays around Australia, Norfolk Island, Italy, New Zealand, Rarotonga, India, and the United Kingdom, which are regularly booked out.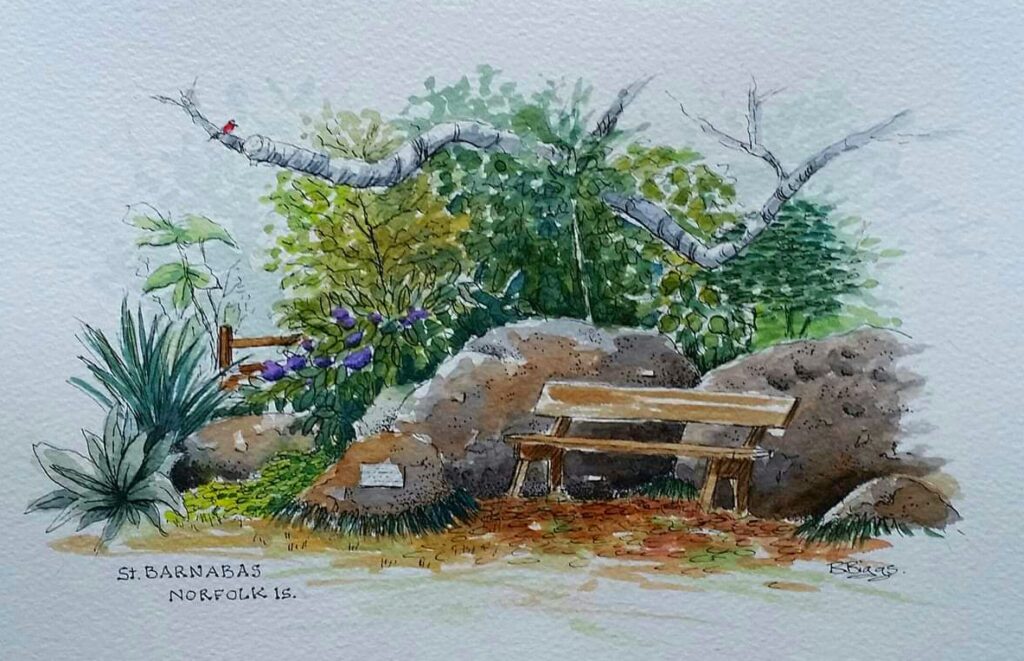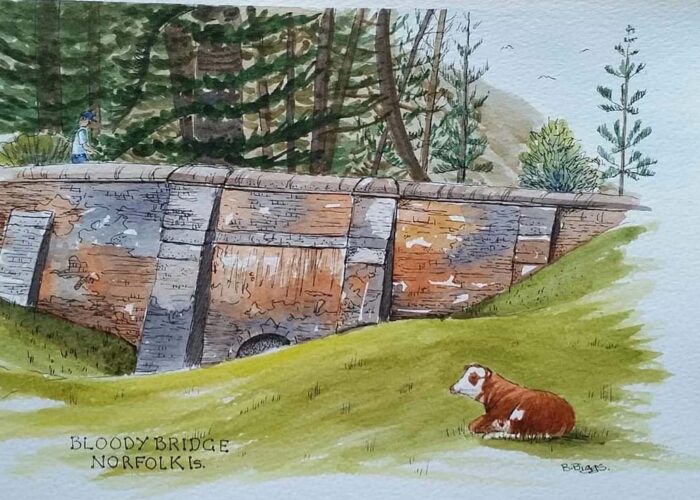 Summary & Pricing
Title: All things Fiji: watercolours
Dates: August 10 – 17, 2024
Style: Watercolours
Programme: Daily morning workshops; afternoon excursions and free time.
Excursions and extras: All meals, and excursions as listed in the programme.
Food: Mixed menu.
Itinerary:  Arrive Savusavu Saturday. Course starts Sunday, end evening Friday. Depart Savusavu Saturday.
What To Bring
Materials list will be supplied shortly.

Accommodation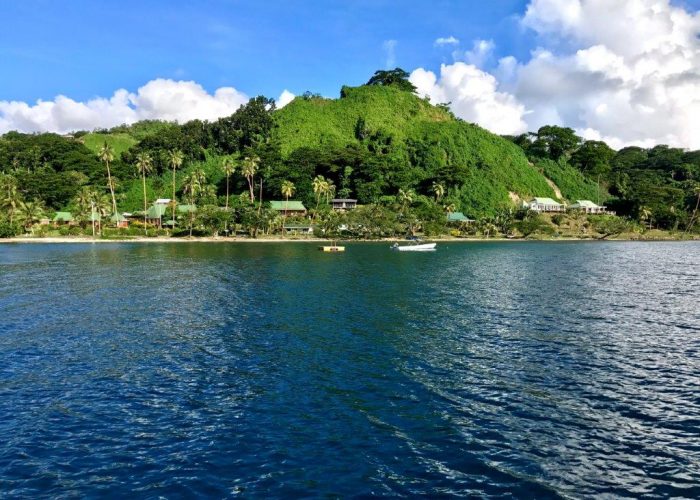 You'll stay with us at Daku Resort, Fiji.
Accommodation is packaged with your course: we are offering a choice of standard rooms in our rear bures, or ocean view bures at the front .We have a number of two and three bedroom houses and villas so if there are a small group, we can quote you on those.
More Information
Additional Adventures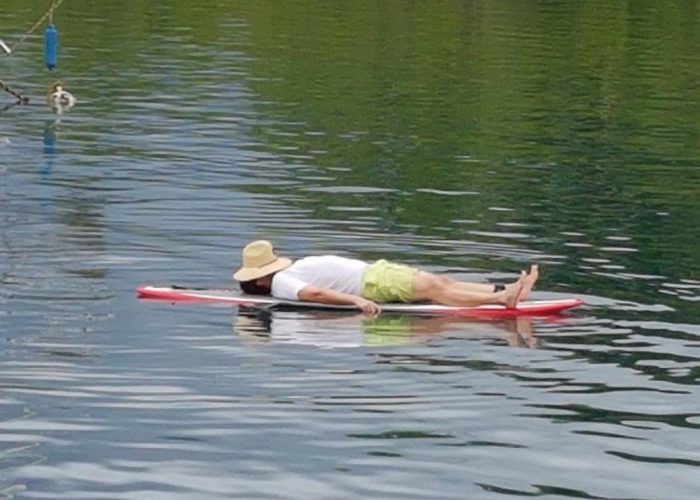 What to do in your free time.
We've arranged a number of excursions as part of the course (see Programme tab on the menu bar above). We also offer a range of other activities inside and outside of Daku Resort (please note that unless they are part of the programme, some activities, such as massages and those requiring equipment hire, may have additional costs).
More Information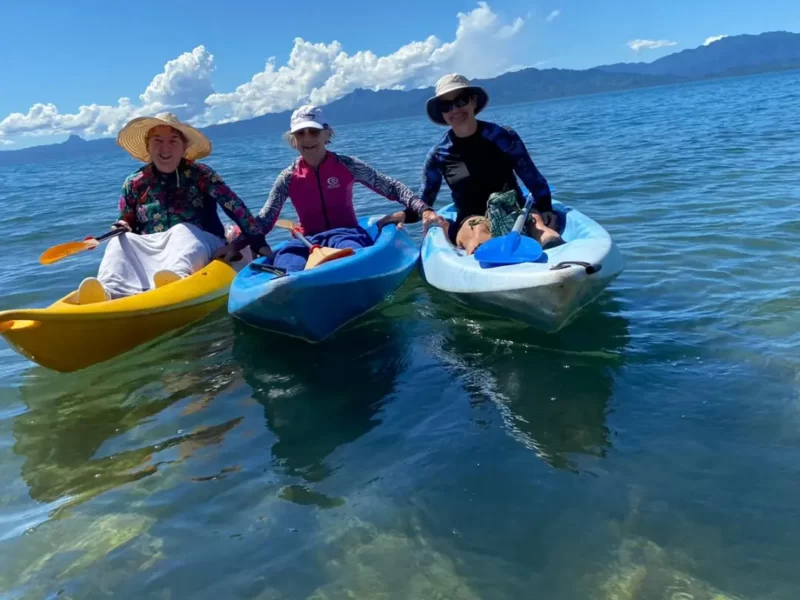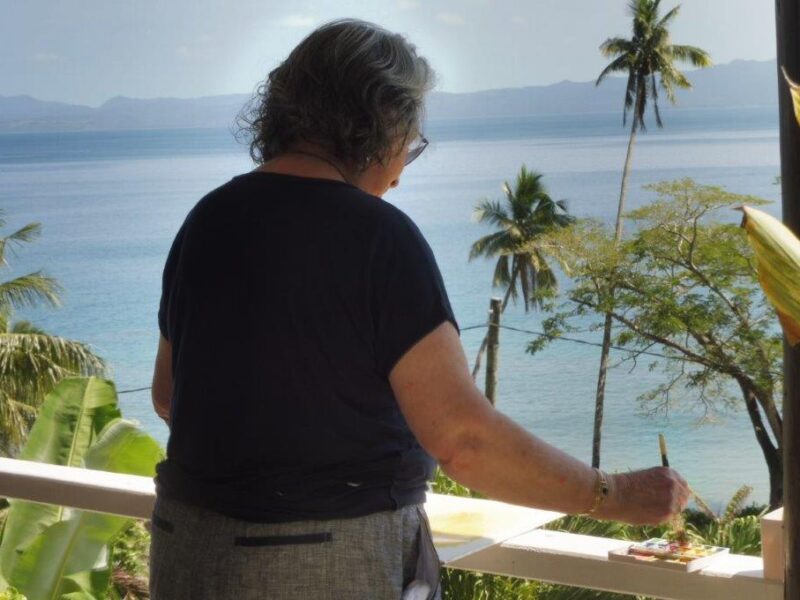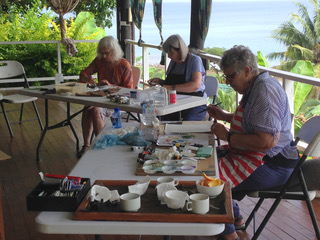 I have been painting in watercolour for nearly 10 years and have been a student of Belinda Biggs in a variety of formats 8 of those years. Belinda has wonderful skills in encouraging new artists, structuring excellent lesson plans to ensure sound skill development, motivating and inspiring growing artists and providing a guiding hand of encouragement.
As part of the committees of two local art societies we have asked Belinda to present workshops and classes for our local art community. She is always professional, organised, provides excellent lesson plans and has wonderful feedback from art participants.
I have attended painting holidays in Norfolk Island, workshops, classes, lessons with Belinda and just love her teaching style and positive constructive encouragement.
Wendy S
I have been one of Belinda's pupils for over fifteen years and have found her an excellent and inspiring teacher. She has a wide knowledge of a variety of art techniques and different media which she shares freely with her students. Her patience and understanding when dealing with those who are struggling to master different skills is outstanding. Her own work in all media is magnificent, particularly the botanical and wildlife studies which have been exhibited both in Australia and overseas and have justifiably won awards, notably in the USA and UK.
Mary M
Our location : Savusavu, Fiji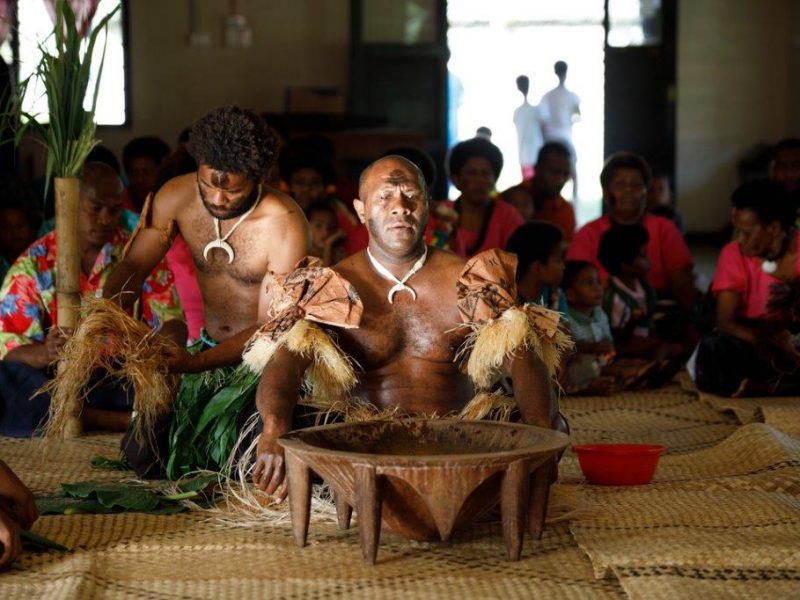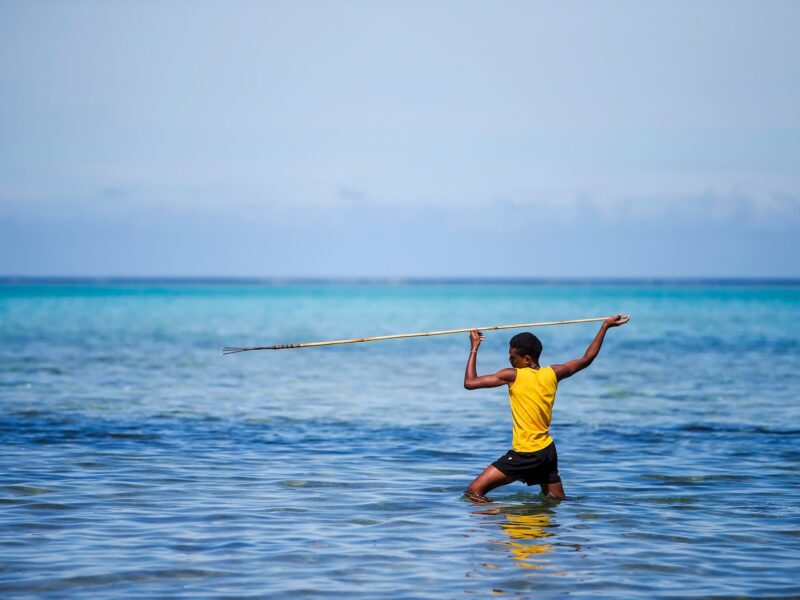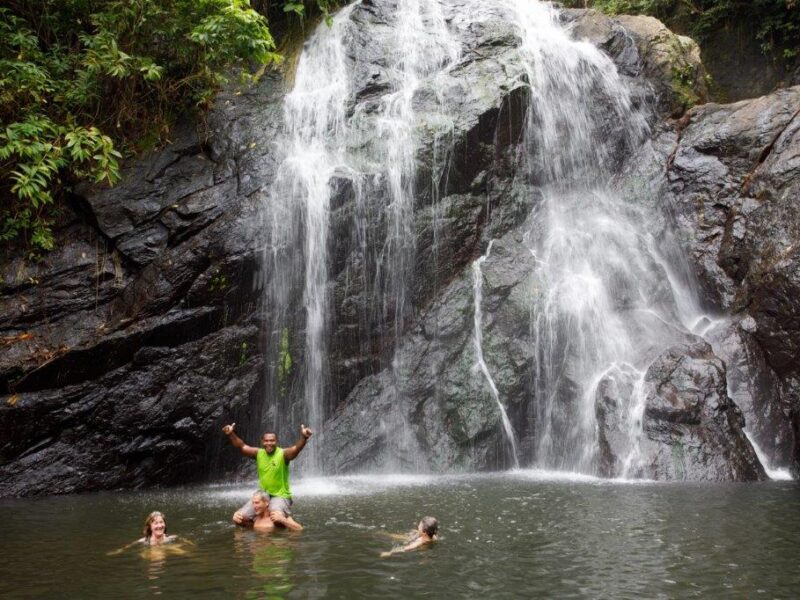 During this week, you'll enjoy the rich culture and unspoilt nature of Fiji, the place where happiness comes naturally. We're in Savusavu in Fiji's North – known as the Hidden Paradise because it really is! We'll take you out to snorkel on the beautiful coral reefs, to plunge into fresh waterfalls, to visit traditional Fijian villages where you'll see a deeply hospitable corner of Fiji.
We've got a full programme planned – with some spare time to just relax.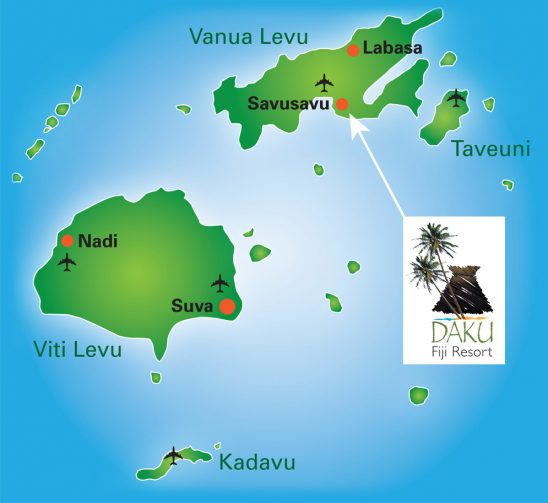 Our accommodation: Daku Resort
We're located at Daku Resort near Savusavu in Fiji. It's a small and comfortable resort: you can choose from Ocean View bures, or standard room rear bures.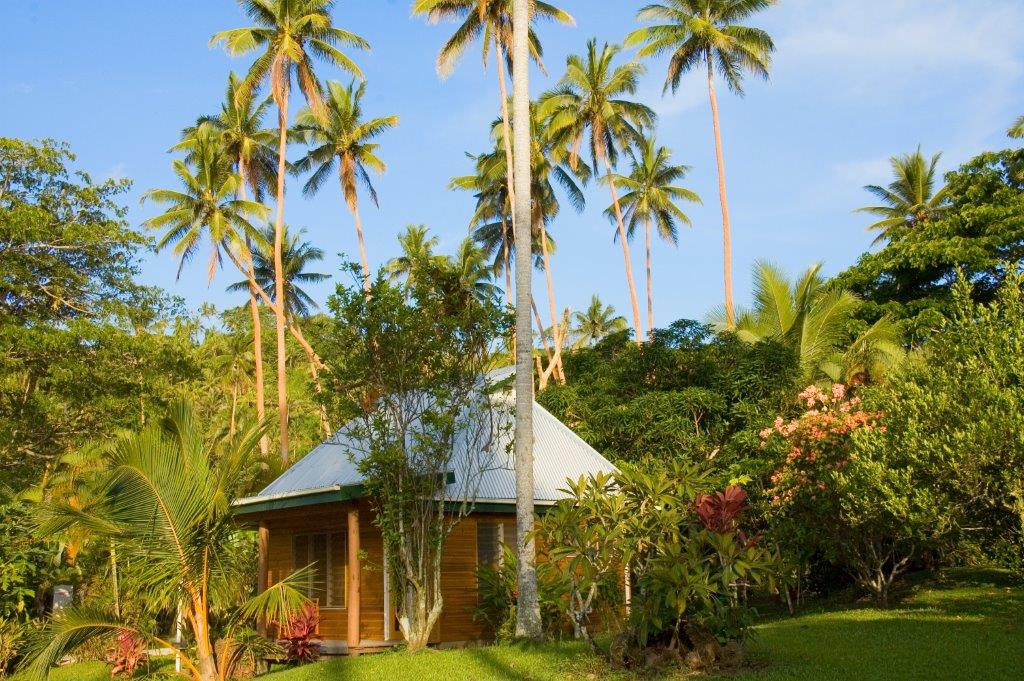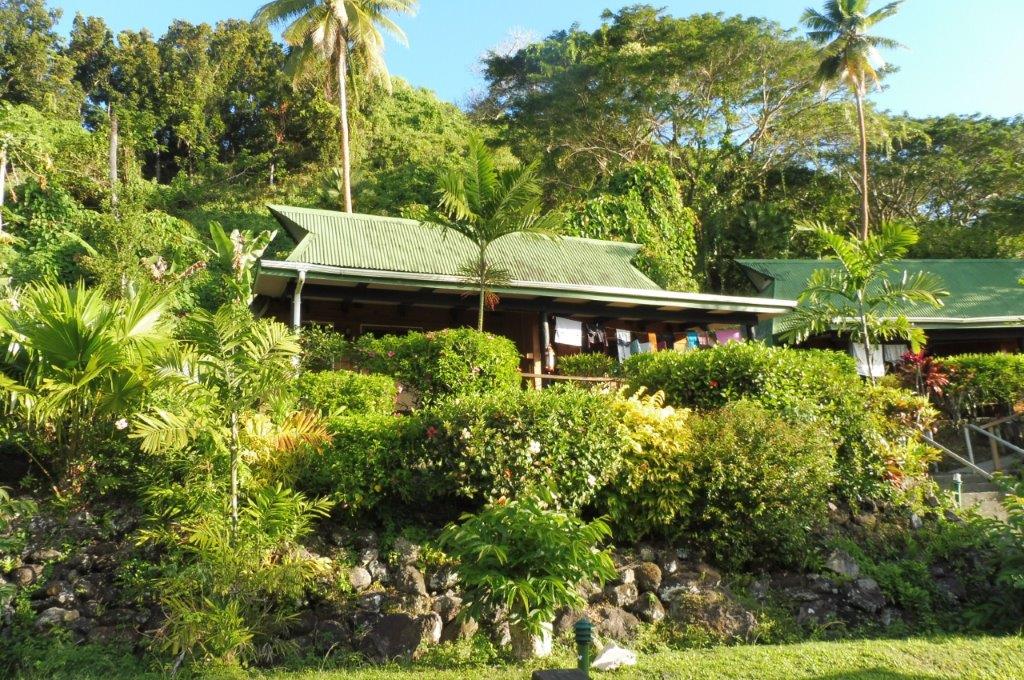 Standard room – rear bure
Included

Accommodation

All Workshop Fees

Dining & Meals

Lectures & Excursions

Transfers from Savusavu Airport

Not Included

Alcoholic Beverages

Equipment & Supplies

Flights/Travel

Non-Course Activities

Travel Insurance
Arrive in Savusavu.
6.00 pm Traditional Fijian welcome ceremony
7.30 pm Dinner
9am - 12:30pm: Workshop
1pm: Lunch
Afternoon: Free time
7:30pm: Dinner
9.00 am – 12.30 pm Workshop
1.00pm Lunch
Visit from local craftswoman and tapa making demonstration followed by trip to Savusavu Town to see local market and shops. We'll take you there in a taxi, and then leave you to wander around and find your own way back (taxis cost approx F$4.60).
7.00 pm Dinner
• 9.00 am – 12.30 pm Workshop • 1.00 Lunch • 4.00 pm Visit to local village - a chance to see village life and enjoy the meke dance. Bring along your sketch book (of course). • 6.30 Talk on J Hunter Pearl farm, the local black pearl farm - illustrated talk with slides 7.00 pm Dinner
• 9.00 am – 12.30 pm Workshop • 1.00 pm Lunch• 2.00 Trip to waterfall • 7.30 pm Dinner
• 9.00 am – 12.30 pm Workshop: • 1.00 pm Picnic lunch at the beach • 5.00 pm Visit to Savusavu Yacht club for a sundowner. • 7.30 pm Dinner
• 9.00 am – 12.30 pm Workshop: • 1.00 pm Lunch • Afternoon: Free time for optional activities • 5.00 Art show and tell - review of the week • 7.30 pm Dinner
Breakfast and departure.Fly from Savusavu back to Nadi International flight home.If your flight is in the afternoon, you can have lunch at Daku. Check-out time is at 10.00am but you are welcome to leave your bags in reception.
Tour Location
Daku Resort, Fiji
Paradise Courses is hosted at Daku Resort, which is in Savusavu, Fiji.