Travel Sketching with Erin Hill: October 7 – 14, 2023
per person
Finding beauty in the everyday through sketching.
Erin Hill Travel Sketching is a unique system designed to teach anyone how to Travel Sketch in a very short time. Step-by-step you will learn to observe and sketch the world around you, in whatever time you have available. That quick impression anywhere, anytime, and anything. This course is suitable for all levels, from new to experienced artists.
Summary & Pricing
Dates: October 7 – 14, 2023
Teacher:  Erin Hill
Title: Travel Sketching
Content: Travel Sketching in pen, watercolours or watercolour pencil.
Programme: Daily morning workshops of 3 hours
Suitability: All levels
Excursions and extras: Visit to waterfall, beach picnic, village visit
Food: Three meals a day; Fijian, Indian and International menu
Itinerary: Arrive Savusavu Saturday. Course starts Sunday morning, ends Friday evening. Depart Savusavu next day – Saturday morning.
About the Workshop
Sketching is that quick impression, using a black pen, done in a moment with a dash of colour. We teach you to sketch in whatever time you have. This is why we call it Travel Sketching. Five minutes? Thirty minutes? You can always get an impression. After all, it may be the only chance you'll have. Erin Hill Sketching shows you exactly how to achieve that skill and precisely what to look for when on holiday.  It's about getting in touch with your intuitive side, rather than your analytical side. When we impose a time limit you don't get to labour your sketch, rather you get straight to the essence, without 'thinking' about it. The pen takes over, not the brain. This is a magic moment. You have become free. You let go.
Too much of today's life is about reasoning and logic. We help our pupils get in touch with their creative side. That is why so many of our students say they see the world differently and now are confident in other aspects of their lives. This underlines EVERYTHING we teach. Some people call this Mindfulness. We call it Travel Sketching.
There will be a three hour workshop every morning with free time in the afternoon to relax, go on excursions or continue sketching at your own pace. If you haven't sketched with us before, you begin here. Anybody can learn to sketch with the Erin Hill system. You may or may not have previous art experience, but this is where you start your journey. Leave your fears at the door. We will show you step by step how to go about it. And for our regular and long term sketchers, we play with a number of mediums with our sketches to create exciting effects. We also work on creating a journal of your adventures so that you'll always have a memory of your special times and places.
What To Bring
Here's materials you'll need to bring.
Erin Hill Sketch Kit : Approx AU$140
Do check this link for more info on items and optional extras. You'll need a water pot with attached lid, and pocket tissues.
https://erinhillsketching.com/travel-sketching-kit/
A5 sized ringbound Sketchbook 110gsm -160gsm
Set of black waterproof drawing pens.
Set of 12 Watercolour (Aquarelle) Pencils. 
  Staedtler Noris Club because it has the colour yellow ochre. Most do not.
Barrell Sharpener
Waterbrush we use with the aquarelle pencils
White Chinagraph pencil. Resists watercolour.
Cotman's Pocket Plus Watercolour Set 
Our customised kit is available online & contains the correct colours.
Accommodation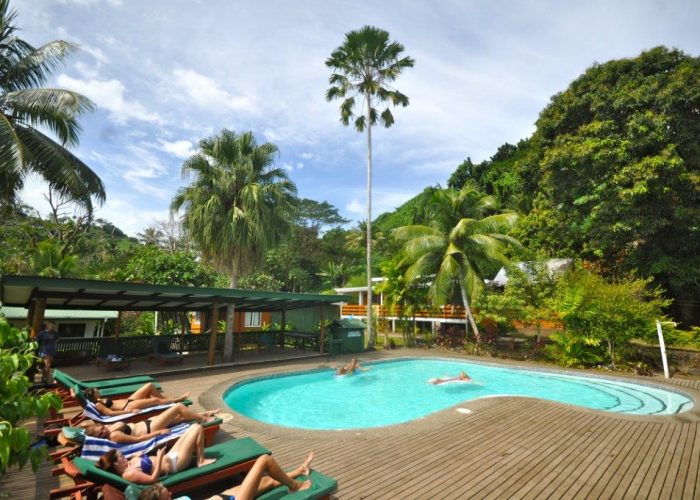 You'll stay with us at Daku Resort, Fiji.
Accommodation is packaged with your course, and there are a variety of comfortable lodgings available during your stay with us at Daku Resort.
More Information
Additional Adventures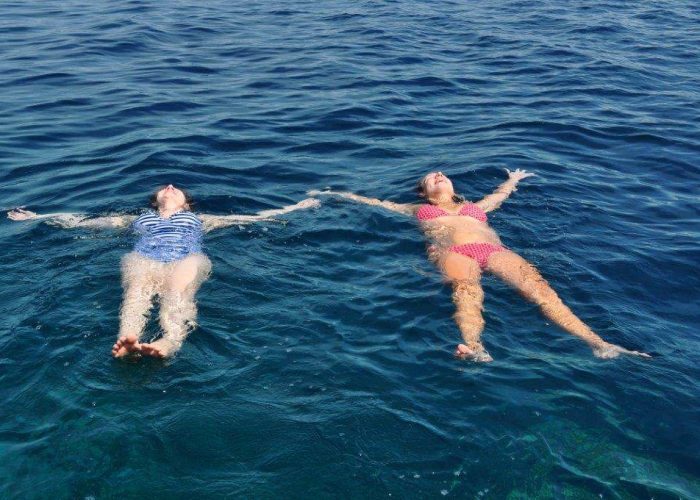 What to do in your free time.
We've arranged a number of excursions as part of the course (see Programme tab on the menu bar above). We also offer a range of other activities inside and outside of Daku Resort (please note that unless they are part of the programme, some activities, such as massages and those requiring equipment hire, may have additional costs).
More Information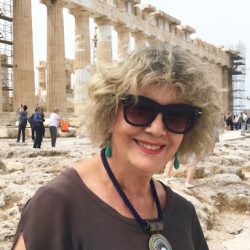 Meet Erin Hill.
Sketch tutoring is my passion. I've sketched all my life. From my background as Art Director in major Ad Agencies, graphic design, fine art and illustration, I've pared down the essentials to create the Erin Hill Travel Sketching System which we use in all our Schools.
Of course I always painted, drawn and illustrated as well. But sketching is where I've come back to. When Erin Hill Studio opened in 2011, we began with a small class  of people keen to learn to sketch. Many of those students continued every term and as classes grew, have become tutors with the school. As more students discover us, we train new tutors to share our particular brand of travel sketching.
More Information
Departure

Daku Resort, Fiji

Included

Accommodation

All Workshop Fees

Dining & Meals

Lectures & Excursions

Transfers from Savusavu Airport

Not Included

Alcoholic Beverages

Equipment & Supplies

Flights/Travel

Non-Course Activities

Travel Insurance
Arrive in Savusavu.
6.00 pm Welcome ceremony
7.30 pm Dinner
9am - 12:30pm: Workshop
1pm: Lunch
Afternoon: Free time
7:30pm: Dinner
9am - 12:30pm Workshop
1pm Lunch
Afternoon: Trip to Savusavu Town to see local market and shops
7.30 pm Dinner
9.00 am – 12.30 pm Workshop
12.30 Picnic lunch at Devodara beach Return to Daku approx 3.30
6.30 Pearl farm talk with slides
7.00 pm Dinner
9.00 am – 12.30 pm Workshop
1.00 Lunch
2.00 Trip to waterfall
7.00 pm Dinner
9.00 am – 12.30 pm Workshop
1.00 pm Lunch
Afternoon: Free time for optional activities
4.00 pm Visit to local village
7.30 pm Dinner
9.00 am – 12.30 pm Workshop
1.00 pm Lunch
7.30 pm Final Fijian dinner
Fly from Savusavu back to Nadi International flight home
Tour Location
Daku Resort, Fiji
Paradise Courses is hosted at Daku Resort, which is in Savusavu, Fiji.