Yoga for your life: Finding new strengths – with David Anderson: December 2 – 9, 2023
per person
Yoga for your life: finding new strengths
David Anderson teaches classic hatha yoga: pure, straightforward and joyful.
Yoga is from the Sanskrit word for union, its goal to unite body, mind and spirit. It is from this grounding that David Anderson teaches classic hatha yoga to bring strength, health and joy to people's lives.
The practices are wrapped around the breath – pranayama. Whether it is a simple grounding exercise opening the practice, or a dynamic asana challenging the body in a twist, breath will always be the centre. Yoga is not about mastering poses, but learning to master ourselves with the poses as our toolbox, and the breath is the key to that.
The philosophical roots of yoga have long been a deep passion of David's and are how he tries to live his life. He will lead two separate sessions on yoga philosophy. The first will discuss the 8 Limbs of Yoga from Patangali's classic "Yoga Sutras". The second is an introduction to the Bhagavad Gita, the ancient book of Yogic wisdom on how to live well. Finally, we will have a "sound bath" using crystal bowls and Tibetan chakra bowls creating an "out of body" experience.

Throughout the week we will try to deepen your understanding of yoga and yourself. In each practice we will talk about the "why" or purpose or benefit of the poses, not just how to do them so that you may use them in future to heal yourself.
The practices themselves will be held in a beautiful yoga hall overlooking the South Pacific ocean. As the sea breezes flow over your body, it will become easier and easier to let go and find a new kind peace inside yourself.
The asana practices will offer an opportunity to work hard, experiment, and play in a safe and controlled way. The intensity will vary from relaxed to intense, always with options for longer holds or modifications as needed. Poses will flow in a sequence designed to work all areas of your body and mind, with occasional stops just to laugh. His yoga is never so serious that you cannot stop to smile, and yet always serious about safety and health.
Beyond the yoga, there are lots of explorations planned to let you meet "the real Fiji" and its wonderful people in this special place known as Fiji's Hidden Paradise.
So, join us in paradise and share a week of exploration of your body and your mind (and maybe your spirit) with Yogacharya David. We think you will come away renewed, refreshed, stronger and perhaps with new perspectives on your world.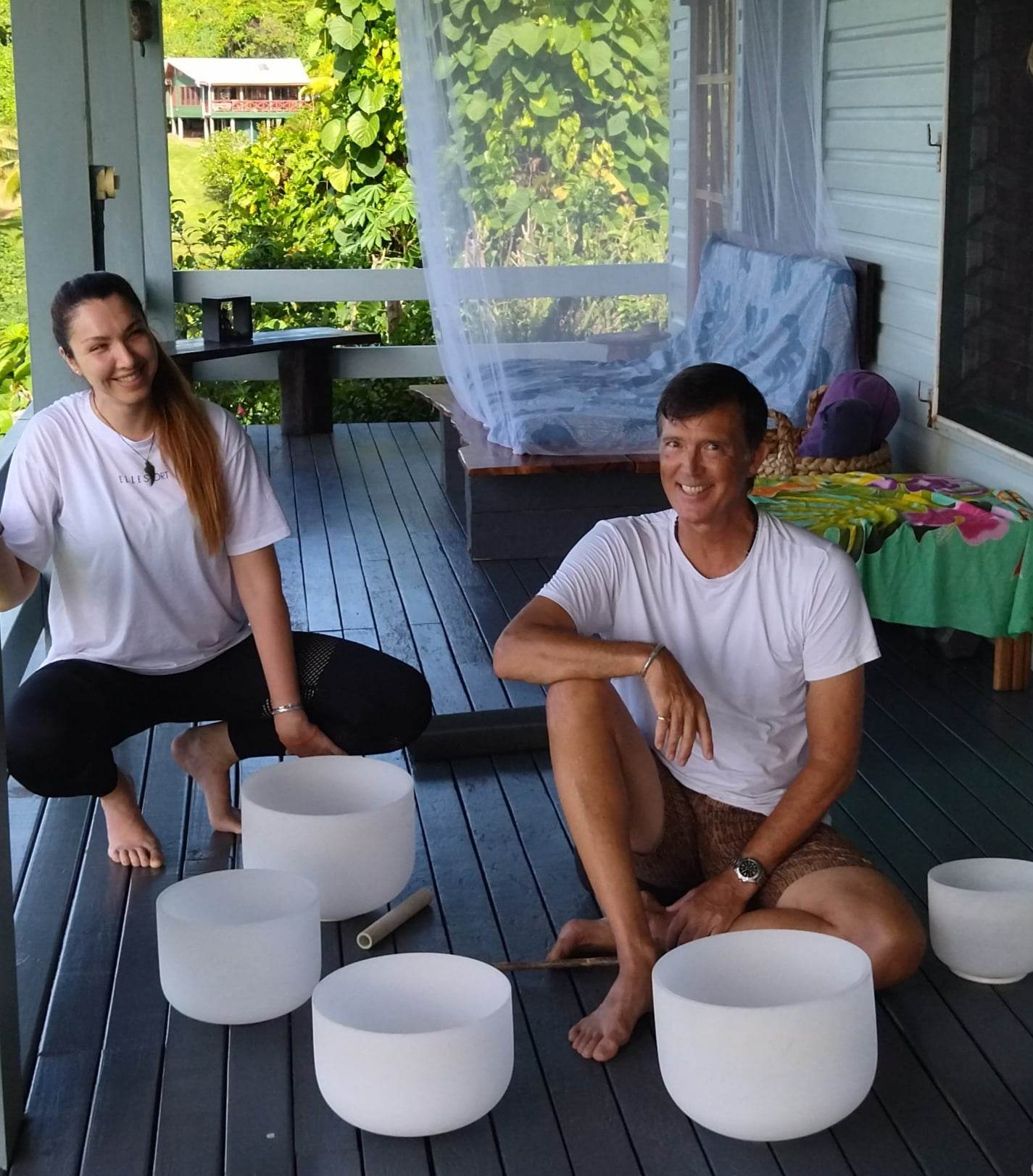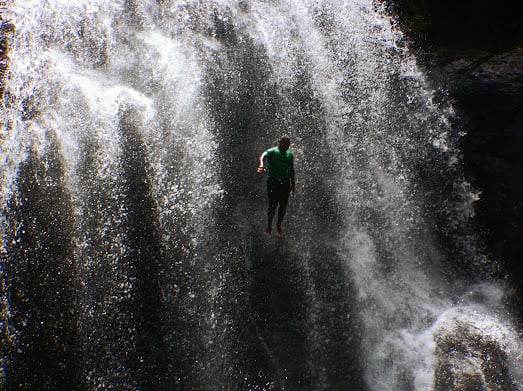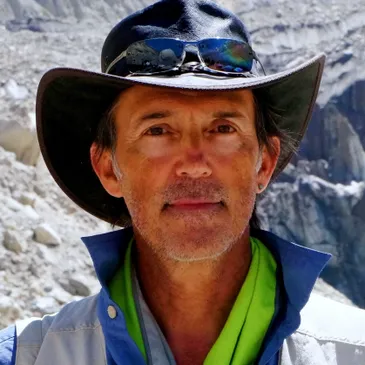 David has retired to Fiji after a career in technology plus 15 years of owning and teaching in yoga studios in Boston and Florida where, with his wife, they founded SoniYoga. Part hard-headed engineer, part artist and poet, part teacher and mentor, part leader, he is always a student.
He came to Yoga in 2000 and Yoga has since grown to become the dominant theme in his life. He began teaching in 2003 and has a passions for the true goals of yoga and the positive impact it can have on everyone's life. He now works to teach people to live well, live happy, and live in joy through the life practice called yoga. His classes are truly for "Every Body", regardless of shape, size, experience, age or ability.
David has taught more than 5,000 classes around the world, including at the world-famous Parmath Niketon Ashram in Rishikesh, India. H is registered with the Yoga Alliance as an E-RYT200.
He has visited over 60 countries so far and is also a published writer, poet, photographer, motivational speaker, entrepreneur, corporate trainer, and grandparent.
More Information
Summary & Pricing
Title: Yoga for life: practice and thought
Dates: December 2 -9, 2023
Style: Hatha yoga
Programme: Regular asana practice (five mornings and five afternoons), two lessons in yoga philosophy, sound bath; afternoon excursions and free time.
Excursions and extras: All meals, and excursions as listed in the programme.
Food: Mixed menu.
Itinerary:  
Standard room: shared is $1950, single $2300.
Ocean view bure shared $2200, single $2650
What To Bring
All yoga equipment supplied.
Accommodation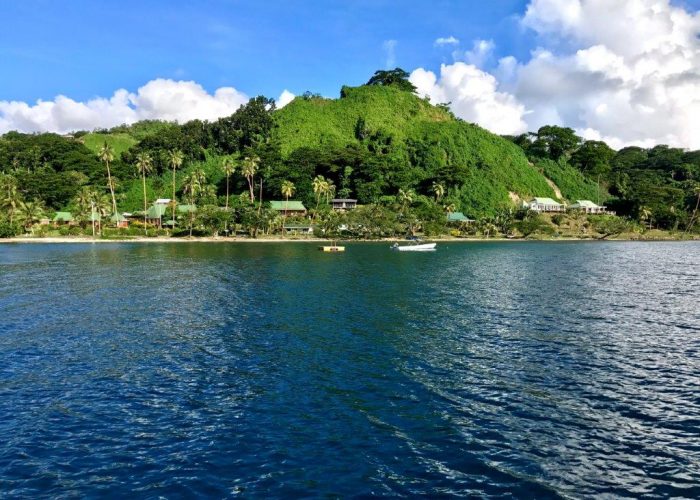 You'll stay with us at Daku Resort, Fiji.
Accommodation is packaged with your course: we are offering a choice of standard rooms in our rear bures, or ocean view bures at the front .We have a number of two and three bedroom houses and villas so if there are a small group, we can quote you on those.
More Information
Additional Adventures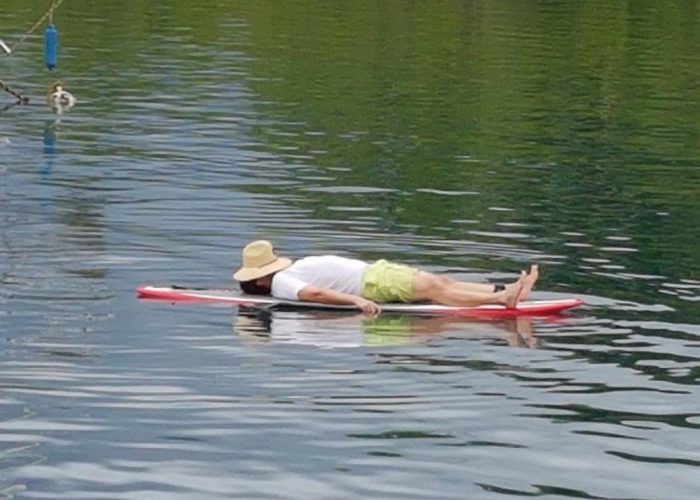 What to do in your free time.
We've arranged a number of excursions as part of the course (see Programme tab on the menu bar above). We also offer a range of other activities inside and outside of Daku Resort (please note that unless they are part of the programme, some activities, such as massages and those requiring equipment hire, may have additional costs).
More Information
Included

Accommodation

All Workshop Fees

Dining & Meals

Lectures & Excursions

Transfers from Savusavu Airport

Not Included

Alcoholic Beverages

Equipment & Supplies

Flights/Travel

Non-Course Activities

Travel Insurance
Arrive in Savusavu.
6.00 pm Traditional Fijian welcome ceremony
7.30 pm Dinner
8am - Morning practice
9.30am - Breakfast
Visit to beach with picnic lunch. Return to Daku approx. 2.00
3.00 Yoga philosophy: 8 limbs4.30pm Afternoon practice
7:00pm: Dinner
8.00 am – Morning practice
9.30am - Breakfast
Visit to Savusavu Town to see local market and shops. We'll take you there in a taxi, and then leave you to wander around and find your own way back (taxis cost approx F$4.60).
1.00pm Lunch
2.00 Visit from local craftswoman and tapa making demonstration
4.30 pm Afternoon practice
7.00 pm Dinner
Free morning
Breakfast
9.30 Snorkel
1.00pm Lunch
Afternoon free
4.30 pm Afternoon practice
7.00 pm Dinner
8.00 am – Morning practice
9.30am - Breakfast
Visit to waterfall
1.00 Lunch
4.30 pm Afternoon practice
7.00 pm Dinner
8.00 am – Morning practice
9.30am - Breakfast
1.00pm Lunch
3.00 Yoga philosophy: Intro to Bhagvad Gita
4.30 pm Sound bath
7.00 pm Dinner
8.00 am – Morning practice
9.30am - Breakfast
1.00pm Lunch
4.30 pm Afternoon practice
7.00 pm Final dinner
Breakfast and departure.Fly from Savusavu back to Nadi International flight home.If your flight is in the afternoon, you can have lunch at Daku. Check-out time is at 10.00am but you are welcome to leave your bags in reception.
Tour Location
Daku Resort, Fiji
Paradise Courses is hosted at Daku Resort, which is in Savusavu, Fiji.