Yoga with David Anderson: Escape the chatter: March 15 – 22, 2023
per person
Escaping the chatter: yoga with David Anderson
David Anderson teaches classic hatha yoga: pure, straightforward and joyful.
His practice is wrapped around the breath, whether it is a simple grounding exercise opening the practice, or a dynamic asana challenging the body in a twist, breath will always be the focus.
This retreat offers an opportunity to work hard in a safe and controlled way, with options for longer holds or modified poses as needed. The poses will flow connected in a sequence to work all areas of your body and mind, with occasional stops just to laugh. His yoga is never so serious that you cannot stop to smile, and yet always serious about safety and health.
Share a week of exploration of body and mind (and maybe spirit) with the Yogi-CIO and come away challenged, refreshed and freshly curious about the world. David has taught over 5,000 classes around the world, including at the famous Parmarth Niketan Ashram in Rishikesh.
There will be twice daily practices of 75 mins, one before breakfast and the other in the late afternoon. He will also give a 90 minute workshop on breathing (pranayama) accompanied with handouts.
The rest of the day will be taken up with excursions to local activities and  landscapes and, of course, time to relax.
Summary & Pricing
Title: Escape the chatter
Dates: March 15 – 22, 2023
Style: Hatha yoga
Programme: Daily morning and late afternoon workshops; afternoon excursions and free time.
Excursions and extras: All meals, and excursions as listed in the programme.
Food: Mixed menu.
Itinerary:  
Standard room: shared is $1950, single $2300.
Ocean view bure shared $2200, single $2650
What To Bring
All yoga equipment supplied.
Accommodation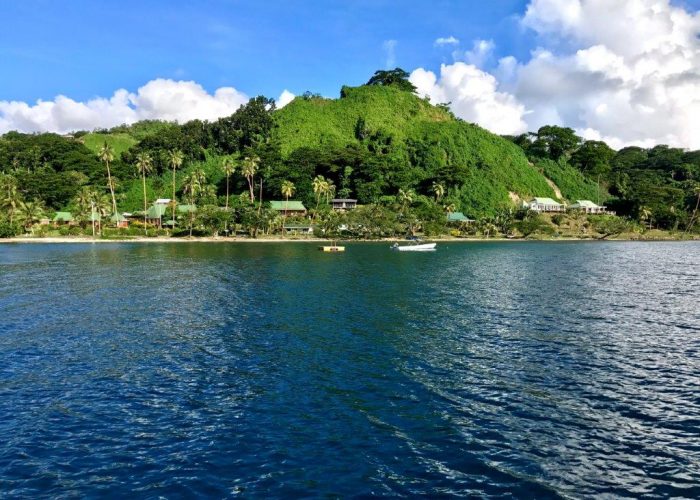 You'll stay with us at Daku Resort, Fiji.
Accommodation is packaged with your course: we are offering a choice of standard rooms in our rear bures, or ocean view bures at the front .We have a number of two and three bedroom houses and villas so if there are a small group, we can quote you on those.
More Information
Additional Adventures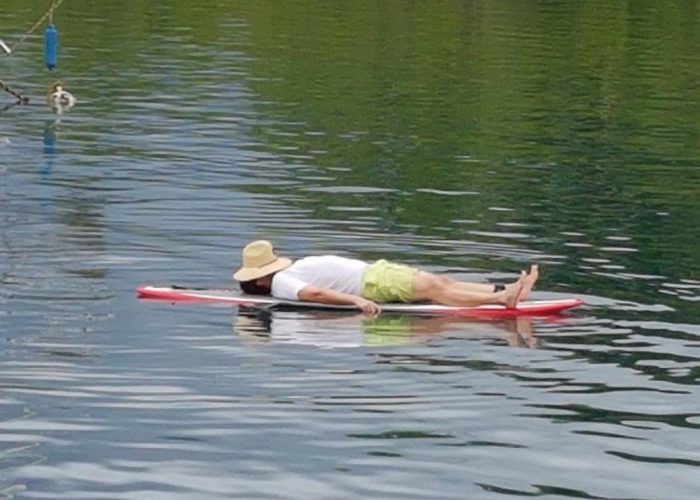 What to do in your free time.
We've arranged a number of excursions as part of the course (see Programme tab on the menu bar above). We also offer a range of other activities inside and outside of Daku Resort (please note that unless they are part of the programme, some activities, such as massages and those requiring equipment hire, may have additional costs).
More Information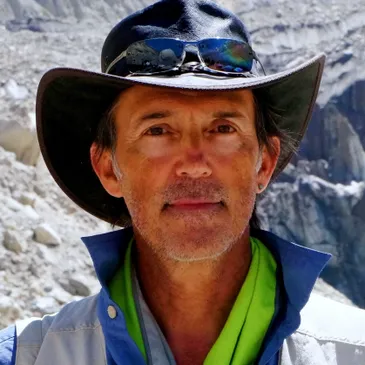 David describes himself as the Yogi-CIO. He has over 40 years as a professional and senior executive in a broad range of fields. Part hard-headed engineer, part artist and poet, part teacher and mentor, part leader, and always a student.
He came to yoga in 2000 and Yoga has grown to become the dominant theme in his life. Always a teacher, he now works to teach people to live well and to achieve their dreams. His classes and counsel will challenge you, and invite you to explore yourself and your dreams.
David has taught more than 5,000 classes around the world and is also registered with the Yoga Alliance as an E-RYT200.
He is also a published writer, poet, photographer, motivational speaker, entrepreneur, corporate trainer, and grandparent.
More Information
Included

Accommodation

All Workshop Fees

Dining & Meals

Lectures & Excursions

Transfers from Savusavu Airport

Not Included

Alcoholic Beverages

Equipment & Supplies

Flights/Travel

Non-Course Activities

Travel Insurance
Arrive in Savusavu.
6.00 pm Traditional Fijian welcome ceremony
7.30 pm Dinner
8am - Morning practice
9.30am - Breakfast
Snorkel trip
1pm: Lunch
Afternoon: Free
4.30pm Afternoon practice
7:30pm: Dinner
8.00 am – Morning practice
9.30am - Breakfast
Visit to Savusavu Town to see local market and shops. We'll take you there in a taxi, and then leave you to wander around and find your own way back (taxis cost approx F$4.60).
1.00pm Lunch
4.30 pm Afternoon practice
7.00 pm Dinner
8.00 am – Morning practice
9.30am - Breakfast
Visit to waterfall
1.00pm Lunch
Afternoon free
4.30 pm Afternoon practice
7.00 pm Dinner
8.00 am – Morning practice
9.30am - Breakfast
Visit to beach with picnic lunch. Return to Daku approx 3.00
4.30 pm Afternoon practice
7.00 pm Dinner
8.00 am – Morning practice
9.30am - Breakfast
11.00 Workshop on pranayama
1.00pm Lunch
2.00 Visit from local craftswoman and tapa making demonstration
Afternoon free
4.30 pm Afternoon practice
6.00 Talk on pearl farming from local premium quality pearl producer J. Hunter Pearls
7.00 pm Dinner
8.00 am – Morning practice
9.30am - Breakfast
Visit to Naseruseru healing pools - swim in the cool waters, and enjoy a meke (traditional dance) performed with verve and humour by the villagers.
1.00pm Lunch
4.30 pm Afternoon practice
7.00 pm Final dinner
Breakfast and departure.Fly from Savusavu back to Nadi International flight home.If your flight is in the afternoon, you can have lunch at Daku. Check-out time is at 10.00am but you are welcome to leave your bags in reception.
Tour Location
Daku Resort, Fiji
Paradise Courses is hosted at Daku Resort, which is in Savusavu, Fiji.