Watercolours : Inspired by Nature Annette Raff 9 – 16 Nov
per person
Special Offer:
Book both Annette Raff and Tony White courses (hosted the previous week Nov 2 – 16), and get a 15% discount ($585 on twin shared rooms).
Watercolours: Inspired by Nature with Annette Raff
This workshop – Watercolours: Inspired by Nature – will focus on the amazing and rich natural flora and details in the surrounding environment – shells on the beach, stones in a river, sun ripened coconuts and the everyday beauty surrounding us.
Summary & Pricing
Dates: Nov 9 – 16, 2019
Teacher: Annette Raff
Programme: Daily morning workshops of 3 hours
Suitability: All levels
Excursions and extras: Visit to waterfall, beach picnic, village visit
Food: Three meals a day.
Itinerary: Arrive Savusavu Nov 9. Course starts morning Nov 10, ends evening Nov 15. Depart Savusavu Nov 16.
Cost:
AUD $2300 single room
AUD $1950 twin room
AUD $1075 non-painting partner
Materials: A list of materials to be purchased for the course is given below.
About the Workshop
We will explore Fiji's natural beauty and discover the essence of flowering plants and natural wonders of the island. Sometimes the best subjects are overlooked – fruit on a table, scattered shells and river stones make fascinating subjects. We will focus on seeing things in new ways and interpreting subjects with artistic flair rather than exact likeness. We will be working both indoors and outdoors to find unexpectedly rewarding subjects.
During the week we will try using different techniques, such as wet-into-wet, which results in lovely soft effects. It is important to enjoy the process of learning to paint and students will feel relaxed and free to explore at whatever level they are at. Watercolour is a very versatile medium that can be adapted to suit all styles of painting. You will be inspired to paint with daily demonstrations and friendly guidance.
Suitable for all levels.
What To Bring
List to be supplied shortly.
Accommodation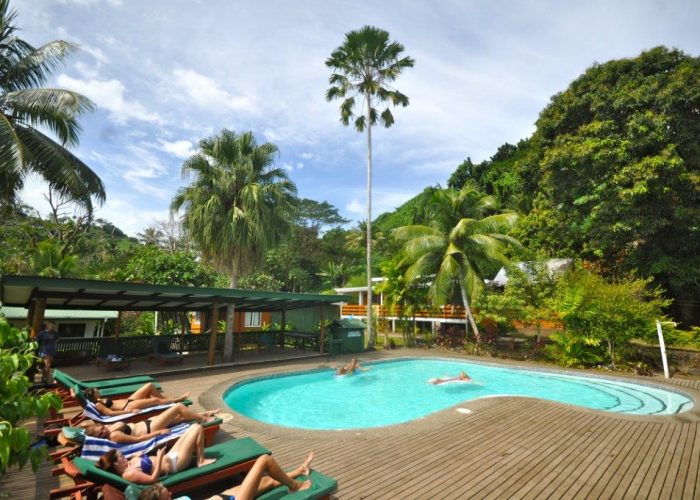 You'll stay with us at Daku Resort, Fiji.
Accommodation is packaged with your course, and there are a variety of comfortable lodgings available during your stay with us at Daku Resort.
More Information
Additional Adventures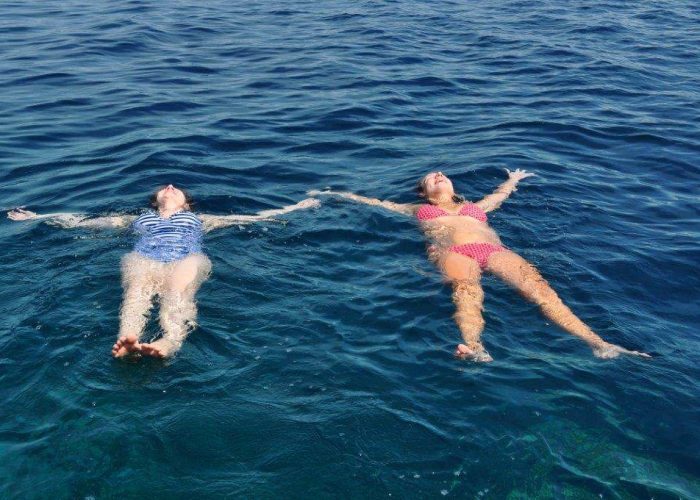 What to do in your free time.
We've arranged a number of excursions as part of the course (see Programme tab on the menu bar above). We also offer a range of other activities inside and outside of Daku Resort (please note that unless they are part of the programme, some activities, such as massages and those requiring equipment hire, may have additional costs).
More Information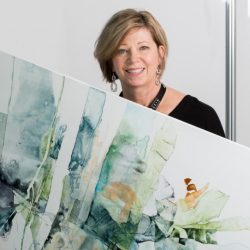 Annette Raff is an established artist and art teacher living and working on the Gold Coast for more than 20 years. She holds a Bachelor of Fine Art and an Advanced Certificate in Art and Design. Her specialties are watercolour painting, mixed media, acrylic and drawing, catering for all levels of student ability. The style of her work ranges from traditional to abstract. She has established an innovative and unique teaching program running 3 regular classes per week as well as workshop tutoring. She has written curriculum and taught online courses in drawing and watercolour painting for "Artists Network University" for two years. She enjoys the play of light and shade, the challenge of wet on wet painting and the unpredictability of the watercolour medium.
More Information
Departure

Daku Resort, Fiji

Included

Accommodation

All Workshop Fees

Lectures & Excursions

Meals & Drinks

Transfers from Savusavu Airport

Not Included

Equipment & Supplies

Flights/Travel

Non-Course Activities

Travel Insurance
Arrive in Savusavu.
6.00 pm Welcome ceremony
7.30 pm Dinner
9am - 12:30pm: Workshop
1pm: Lunch
Afternoon: Free time
7:30pm: Dinner
9am - 12pm Workshop
1pm Lunch
2pm Handicraft display and tapa making demonstration: some of the local women will come to display and sell their jewellery. One of them will give a demonstration of making tapa – the decorated Fijian bark cloth.
Afternoon: Trip to Savusavu Town to see local market and shop. Savusavu town is a mileaway – 5 minutes in a taxi. We will send you in by taxi and then leave you to wander round and make your own way back by taxi – it's FJ$4 (US$2).
7pm Dinner
9am - 12pm Workshop
1pm Picnic Lunch and swimming at Devodara Beach or Buli Kula. Return to Daku approx. 3.30 pm.
7pm Dinner
9am – 12pm Workshop
1pm Lunch
Afternoon: Trip to waterfall: this is about 25 minutes' drive and is a beautiful natural fall where you can plunge into the cool clear water and swim.
7pm Dinner
9am – 12pm Workshop
1pm Lunch + Trip to local village to sketch, and then see the traditional meke dance performed with an entrancing energy by the villagers.
7pm Dinner
9am – 12:30pm Workshop
1pm Lunch
Afternoon: Free time
7:30pm Final lovo Dinner
Fly from Savusavu back to Nadi International for your flight home.
Tour Location
Daku Resort, Fiji
Paradise Courses is hosted at Daku Resort, which is in Savusavu, Fiji.