Harmonize your Mind, Body and Soul with Susan Deakin August 29 – September 4, 2023
per person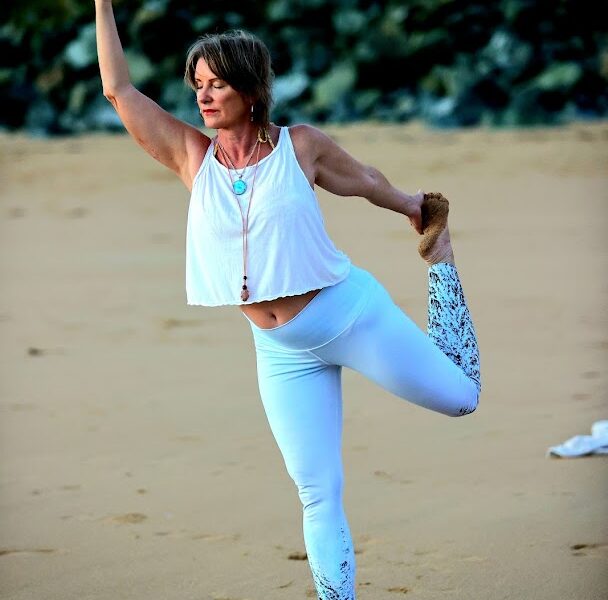 The retreat
Susan's philosophy is based on her commitment to her belief that "Love is the Secret Ingredient". She bases her teaching on sharing her deep feeling of contentment, and will give you the tools to develop this within yourself.
She will help you to learn the blessings of acceptance, taking the world as it is with joy and compassion. She will help you listen to your intuition, to embrace what you feel affinity with and to avoid what you find makes you instinctively uncomfortable. You can be wiser than you think – so cultivate it.
Spending time in the beautiful location and serenity of Suvasuva Bay relaxing and indulging in self care you will meet yourself on a whole new level and return home with a new mindset to achieve the goals of your life.
Susan's gift is identifying your individual strengths and helping you find your purpose.
The key to happiness in this life is knowing what you're on this planet for.
Invest in yourself.  It will be worth every cent.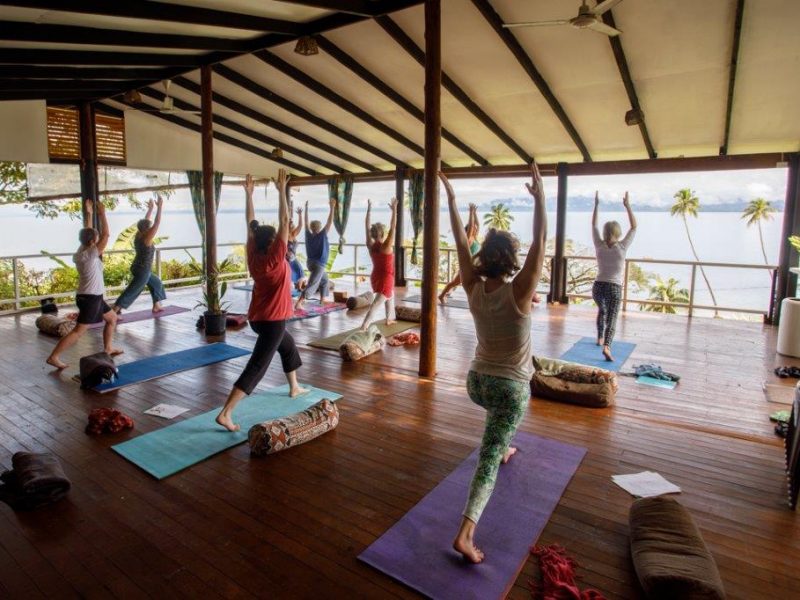 All inclusive package price includes:
Twice daily yoga practice
Accommodation – choose from our bures at the front (Ocean View bures), or at the back (standard rooms)
Meals : breakfast, lunch and dinner – a mix of healthy local Fijian and Indian food and international recipes
Excursions:  snorkel on the fabulous coral reefs, bathe in glorious waterfall, revel in the abundant nature of the landscape and experience the rich Fijian culture.
You just need to buy your air ticket and leave the rest to us.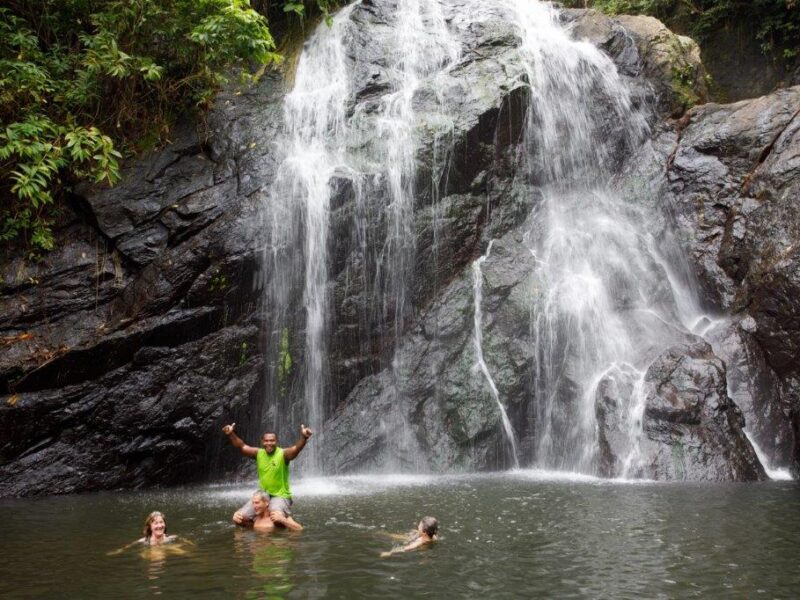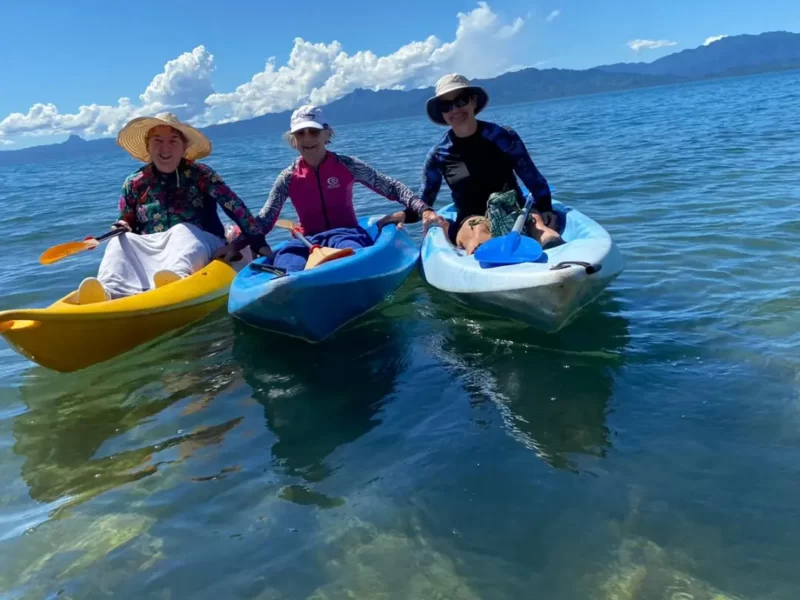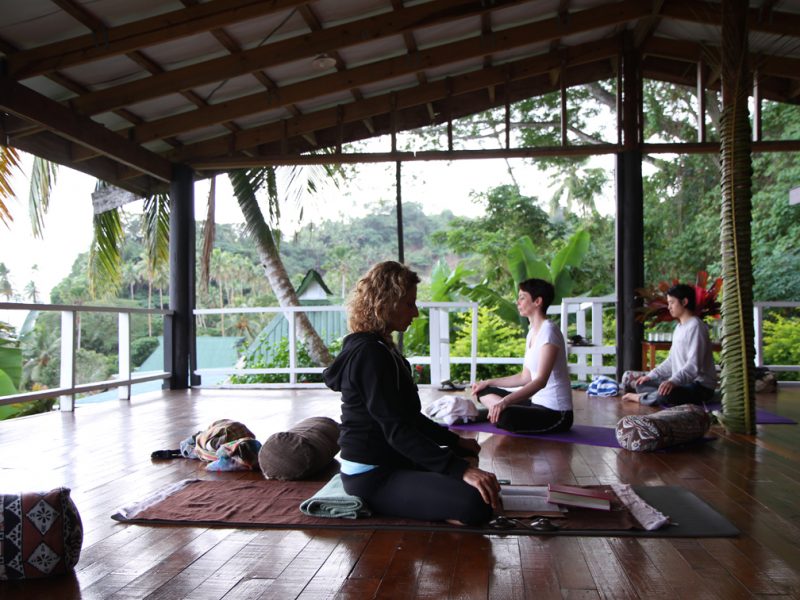 We stayed at Daku for a week as part of a yoga retreat – it was glorious. Most relaxing, chilled-out holiday I have ever had, with hosts and staff that welcomed us as family. Thank-you George, T, Maraya, Delia, Peggy, JJ and everyone else for looking after us so well. I am still in awe of the amazing tropical sunsets viewed from the front verandah of our bure. Just enough activities to keep us loving it, but not "over-holidayed" – snorkelling, kayaking, village visits, healing stream, waterfall plunge, visit to the coco plantation and boutique chocolate-making house, walks, informative presentations on the local pearl-growing industry and village craft-making, and of course, our yoga sessions in the magnificent shala high on the moutainside.
Sue K: Trip Advisor
I have been to Daku Resort many times including 3 Yoga retreats,(about to attend my 4th) 4 family holidays and 2 times as a single traveller – all fabulous. Each time has been quite a different experience – and that is what Daku offers, a unique experience – a little off the "normal" track from the tourist grind. I have loved the consistent warm welcoming service and openness of heart from the staff, and I also loved the variety of clients that Daku attracts. There has been the opportunity to met someone or no one at all. The variety of themes within the Paradise course caters to most people and the facilities are everything you need in a tropical paradise. This is a place I call a second home. Great credit goes to the owners JJ and Delia for creating a special.
Cath05: Trip Advisor
I have recently returned from a yoga retreat at Daku Resort in Savusavu. It is truly an unspoilt part of the world yet only a few hours from Home. The view from the Shala ( where we practised yoga every day) was beyond words. Looking out to the magnificence of mountains over the lagoon at sunset was simply breathtaking! The staff are friendly and pure of heart . This is what makes Daku unique. It is not a 'glamorous' resort and yet this is what makes it so special! Accomodation varies from a basic Buru to the more updated versions ( some with their own plunge pool) .I stayed in the basic style and enjoyed its simplicity . Every afternoon I loved sitting out on my little balcony and watching the world drift past by .. little boats,a paddle boarder , locals walking to or from work.
Yogipam: Trip Advisor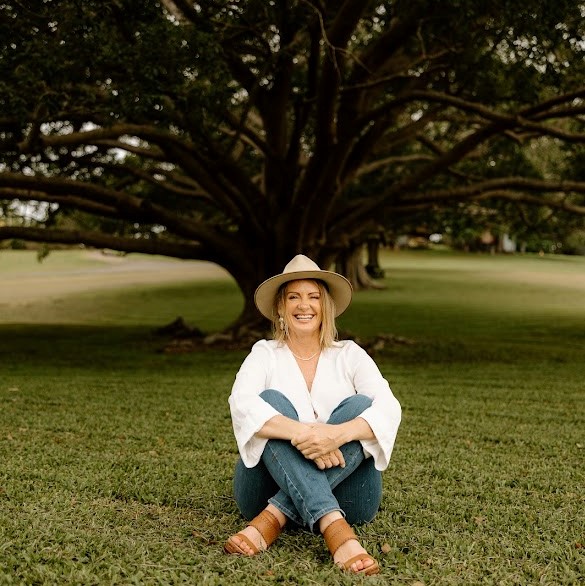 Teacher Susan Deakin
Meet Susan.
Susan is based in Mackay, Queensland. Most days she can be found at home in her studio space either teaching yoga, treating clients to beautiful Ayurvedic treatments and dreaming up a lifestyle where she endeavours to help more clients find what she has found.
Susan is most known for owning and teaching Yoga at 8 Limb Yoga Studio which she opened in 2013, and has lead many wonderful retreats in different parts of the world.
Meet her in her own words:
I love serving the world by manifesting more Love in the world through my teachings. The things I am most passionate about in my life is being able to accept life as it is, accept people as they are, be the best version of myself and help others who want to be helped.
I am lucky to give woman the gift of Yoga and Ayurveda. To learn to trust your own intuition as nobody knows you better than you know yourself. As a Yoga Business Unity Yoga Ayurveda is recognized as one of the Top 3 Studios in Mackay rated by ThreeBestRated.
Susan has taken her retreats all over the world – here's a quick trip down her memory lane.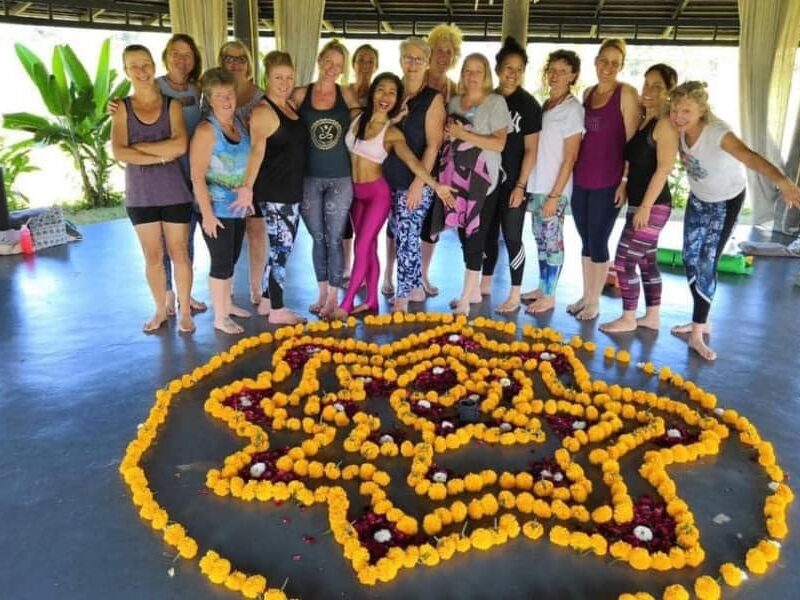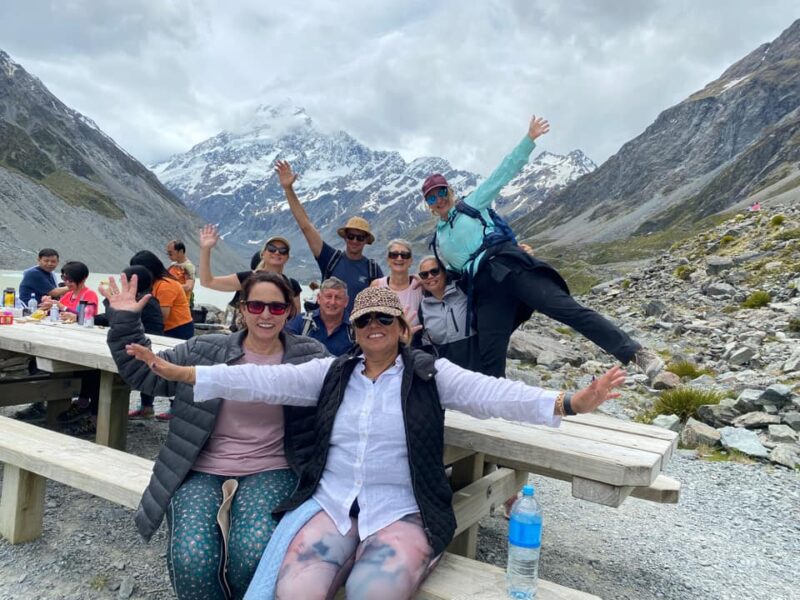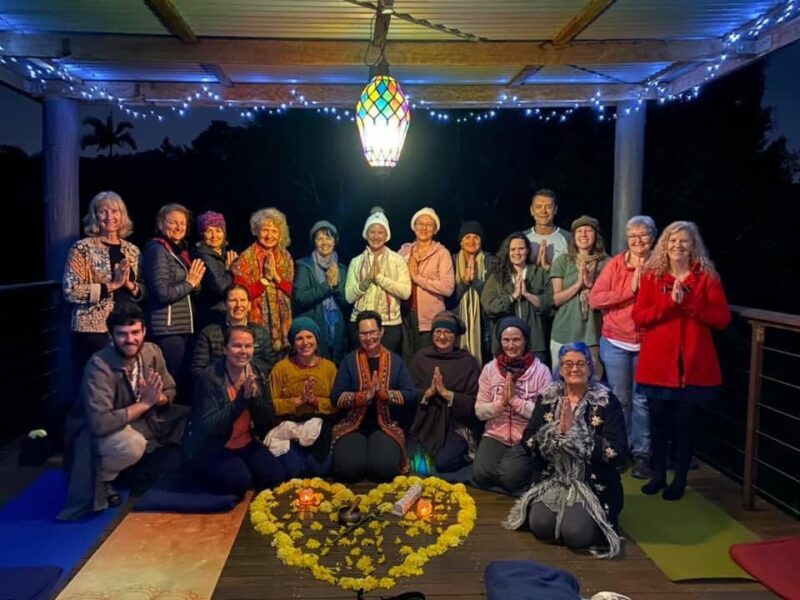 Summary & Pricing
Dates: Aug 29 – Sept 5, 2023
Programme: Two yoga sessions daily. (The full daily programme is given in the Programme tab above.)
Suitability: all levels.
Excursions and extras: Excursion to the Vuadomo waterfall; village visit to see the traditional meke dance; tapa demonstration from local craftswoman.
Food: Vegetarian menu (alternatives on request). All meals included except one lunch and one dinner to be had in town at own expense.
Itinerary:   Arrive Savusavu Tuesday 29 August. Retreat starts Wednesday morning, ends Sunday evening. Depart Savusavu Monday morning after breakfast.
What To Bring
We're fully equipped for all yoga sessions.
If you're a keen swimmer / snorekeler, you should bring a rash vest for sun protection (you might like to bring a full body lycra suit for even better protection).
Reef shoes are useful.Snorkels, masks and fins are provided although if you have your own mask and snorkel, you might prefer to bring them
Accommodation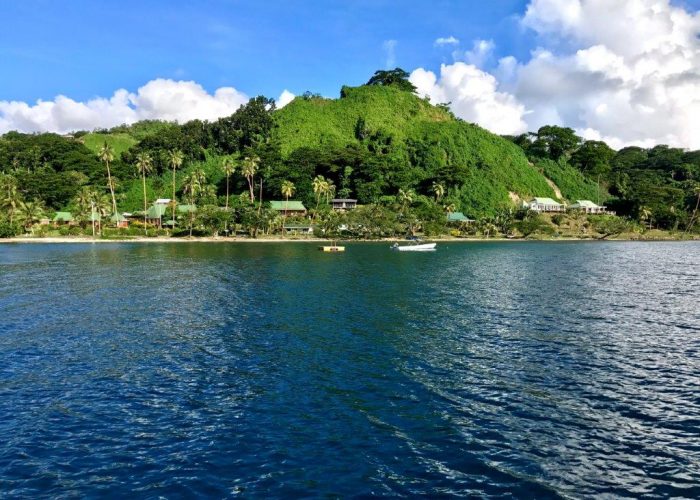 You'll stay with us at Daku Resort, Fiji.
Accommodation is packaged with your course, and there are a variety of comfortable lodgings available during your stay with us at Daku Resort. Upgrades to your accommodation are available, however, costs may vary with different accommodation options.
More Information
Additional Adventures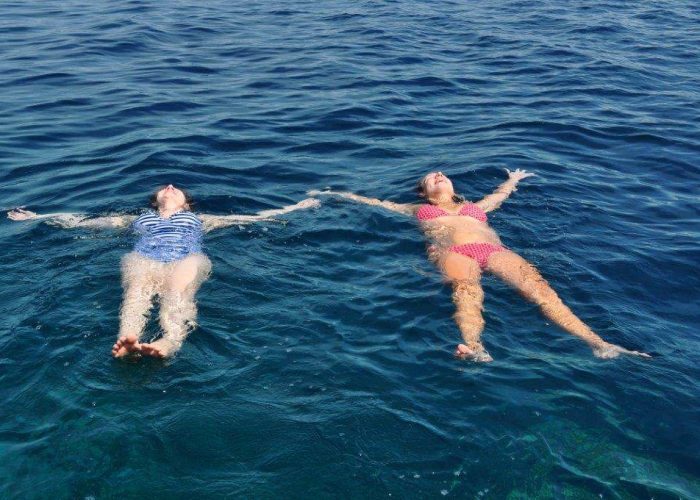 What to do in your free time.
We've arranged a number of excursions as part of the course (see Programme tab on the menu bar above). We also offer a range of other activities inside and outside of Daku Resort (please note that unless they are part of the programme, some activities, such as massages and those requiring equipment hire, may have additional costs).
More Information
Our location : Savusavu, Fiji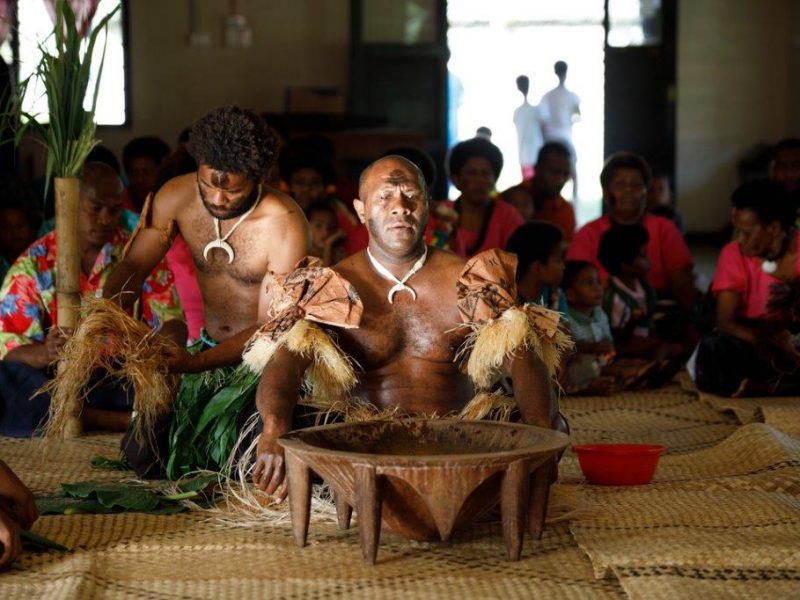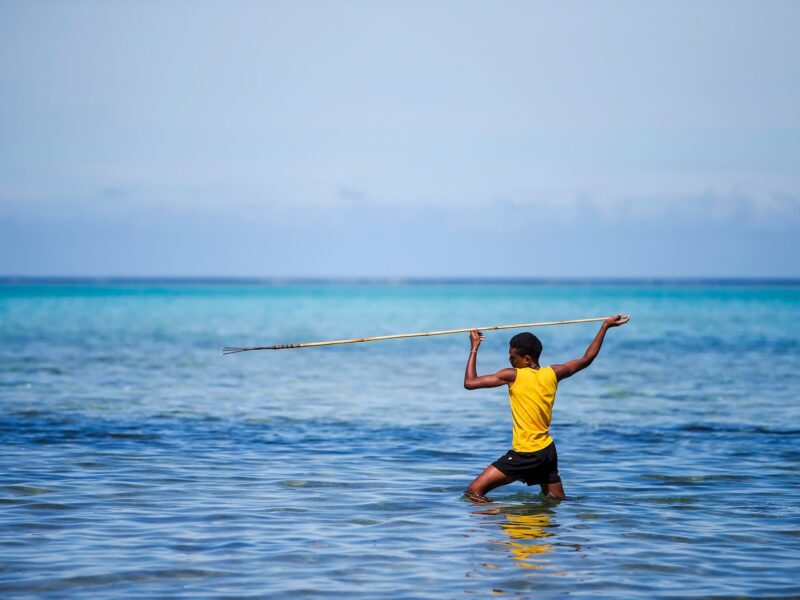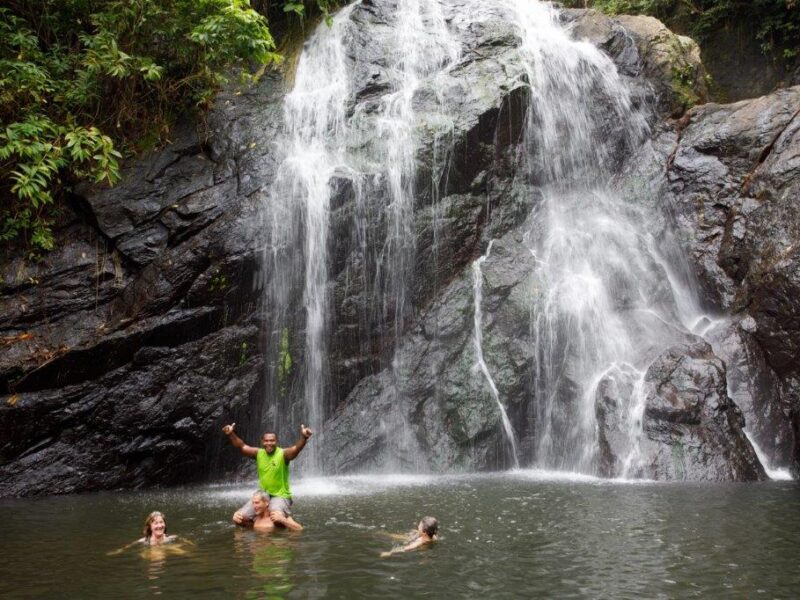 During this week, you'll enjoy the rich culture and unspoilt nature of Fiji, the place where happiness comes naturally. We're in Savusavu in Fiji's North – known as the Hidden Paradise because it really is! We'll take you out to snorkel on the beautiful coral reefs, to plunge into fresh waterfalls, to visit traditional Fijian villages where you'll see a deeply hospitable corner of Fiji.
We've got a full programme planned – with some spare time to just relax.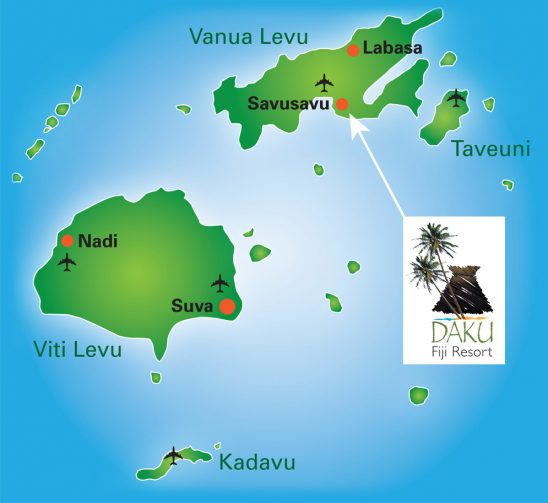 Our accommodation: Daku Resort
We're located at Daku Resort near Savusavu in Fiji. It's a small and comfortable resort: you can choose from Ocean View bures, or standard room rear bures.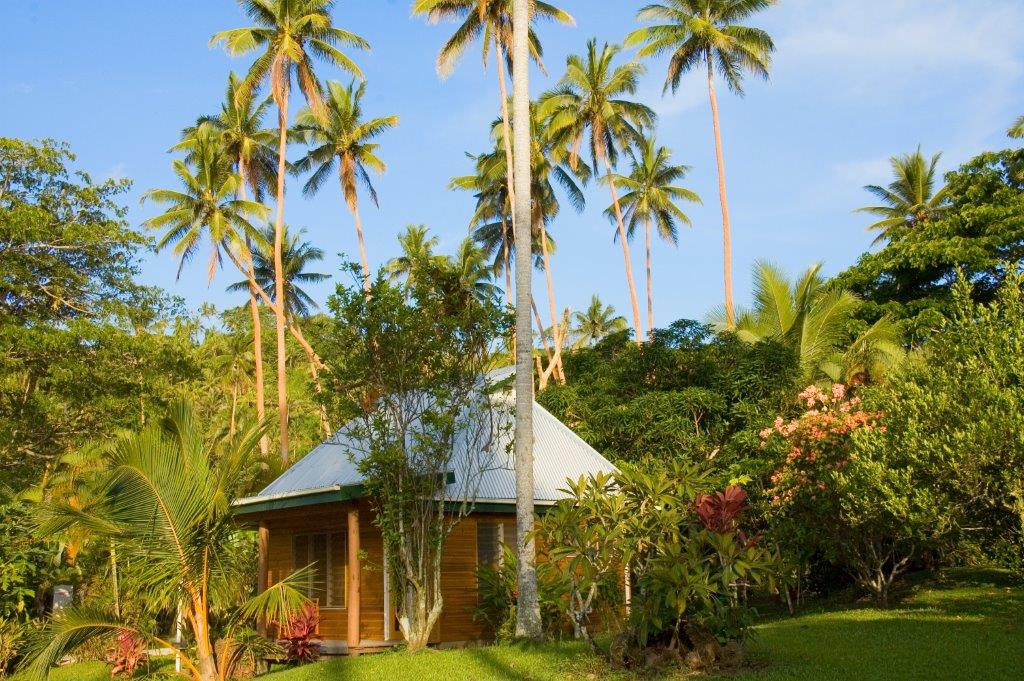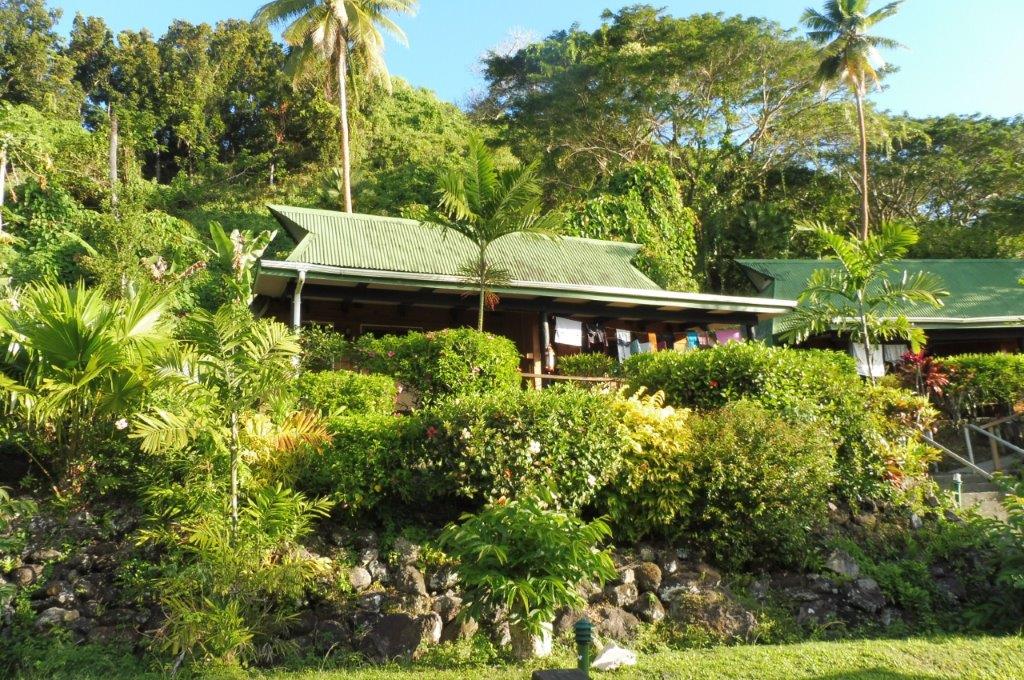 Standard room – rear bure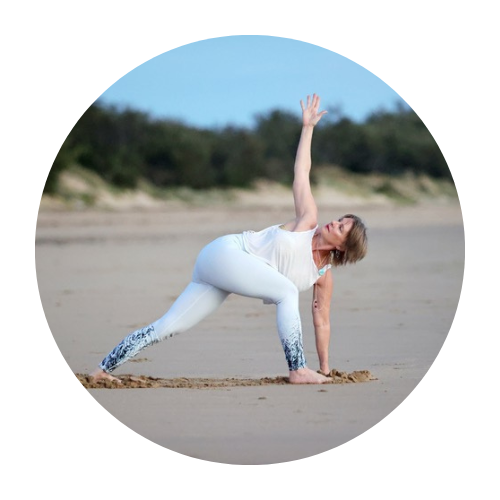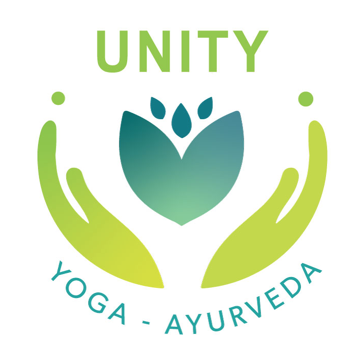 Included

Accommodation

All Workshop Fees

Dining & Meals

Equipment & Supplies

Lectures & Excursions

Transfers from Savusavu Airport

Not Included

Alcoholic Beverages

Flights/Travel

Non-Course Activities

Travel Insurance
Arrive at Daku Resort
6.30pm Fijian Welcome ceremony
7:00pm Dinner (vegetarian)
7.00 Yoga practice with glorious views over Savusavu Bay
8.00 Relaxation time or book a massage
9.00 Tropical Breakfast-cereals,fruit,yogurt,toast,juice, tea/coffee
1.00 Lunch-salad,soups,veggies
1.30 Tapa Making Demonstration at Daku from local Craftswomen…followed by relaxation time or book a massage
4.00 Restorative Yoga Practice and Breath Work
7.00 Four Course Vegetarian Dinner
7.00 Yoga Practice
9.00 Breakfast and snorkeling outside the resort
1:00 Lunch
4:30 Visit to local village and meke dance display
7:00 Dinner
8:30 Restorative Yoga
7:00 Yoga practice
9:00 Breakfast
11.00 Trip to Savusavu Town planned to see local markets and shops. We put you in cabs to get into town and then you can wander around at your own pace, Cab (Aus$4) or walk back when you've had enough.
Lunch (own expense)
2:00 Relaxation time or book a massage
4:30 Yoga practic
7:00pm Dinner.
7:00 Yoga practice
9:00 Breakfast
10:30 Visit to waterfall
1:00 Lunch
4.30 Restorative Yoga Practice and Breath Work
7:00 Night Out Dinner (own expense)
7:00 Yoga practice
9:00 Breakfast
10:00 Relaxation time or book a massage
1:00 Lunch
4:30 Yoga practice
7.30am Breakfast
Depart: Fly from Savusavu back to Nadi, followed by your International flight home.
Tour Location
Daku Resort, Fiji
Paradise Courses is hosted at Daku Resort, which is in Savusavu, Fiji.