Cultivate the Calm with Emmie Allwood-Holmes July 21 – 28, 2024
per person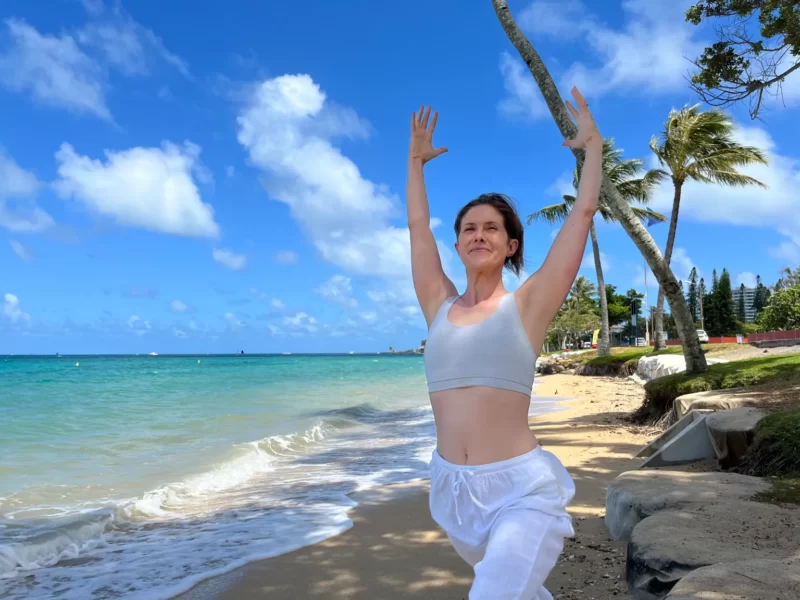 The retreat
Yoga is a fantastic way to bring balance and harmony, to calm a busy mind and relieve stress, anxiety and tiredness. I believe that through the regular practice of yoga one can restore physical and mental health, giving you a more rewarding life.
My aim is to share the joy and balance that yoga brings to my life.
Join me for a fabulous week of Fijian sunshine, beaches, yoga, meditation and warm Fijian hospitality in Savusavu, Fiji 2024 at Daku Resort.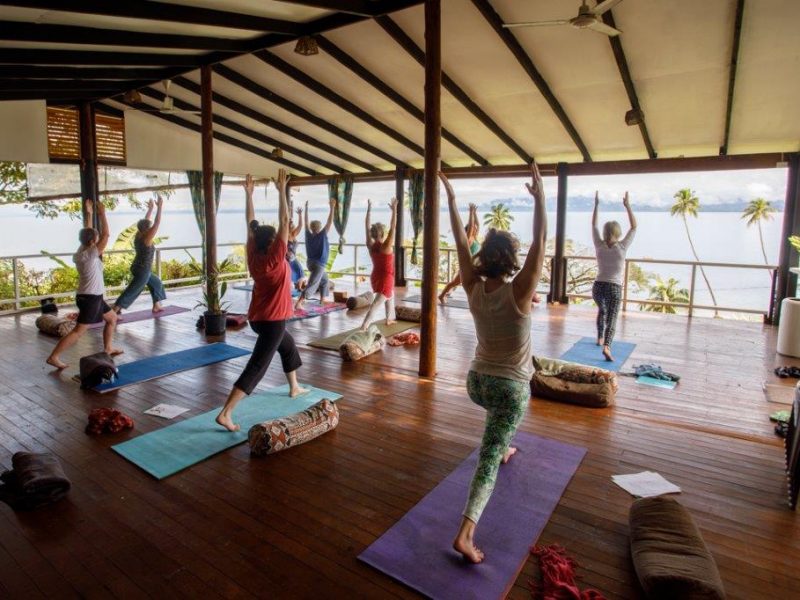 Yoga practice
You will practice yoga twice daily and have the opportunity to join daily group meditation with Em. You can connect with nature on our guided trip to a local waterfall, snorkelling out in the bay and in your daily wellness practices. There's will be plenty of time for yourself, to relax and to explore.
Yoga is suitable for all levels including beginners. Each day begins with a gentle, energising flow yoga. Afternoon yoga practices include a variety of yoga styles including; yin yoga, hatha yoga and restorative yoga.
Em will guide you through a variety of meditation techniques during your retreat.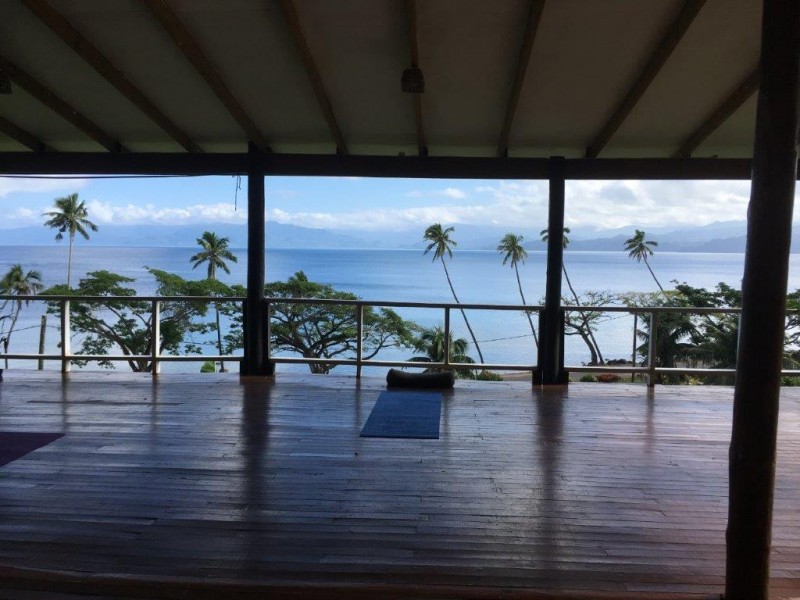 All inclusive package price includes:
Included:
Twice daily yoga practice
Accommodation – choose from our bures at the front (Ocean View bures), or at the back (standard rooms)
Twice daily yoga practice
Meals : breakfast, lunch and dinner – a mix of healthy local Fijian and Indian food and international recipes
Excursions:  snorkel on the fabulous coral reefs, bathe in glorious waterfall, revel in the abundant nature of the landscape and experience the rich Fijian culture.
You just need to buy your air ticket and leave the rest to us.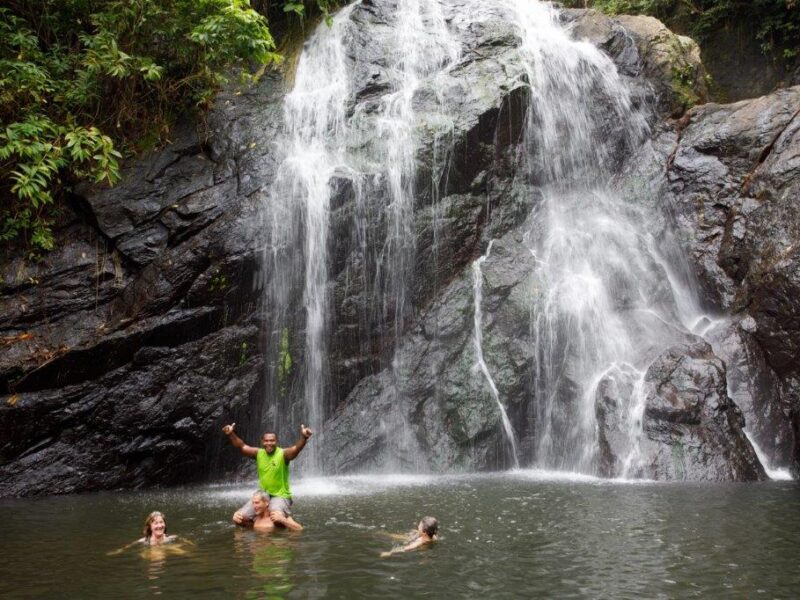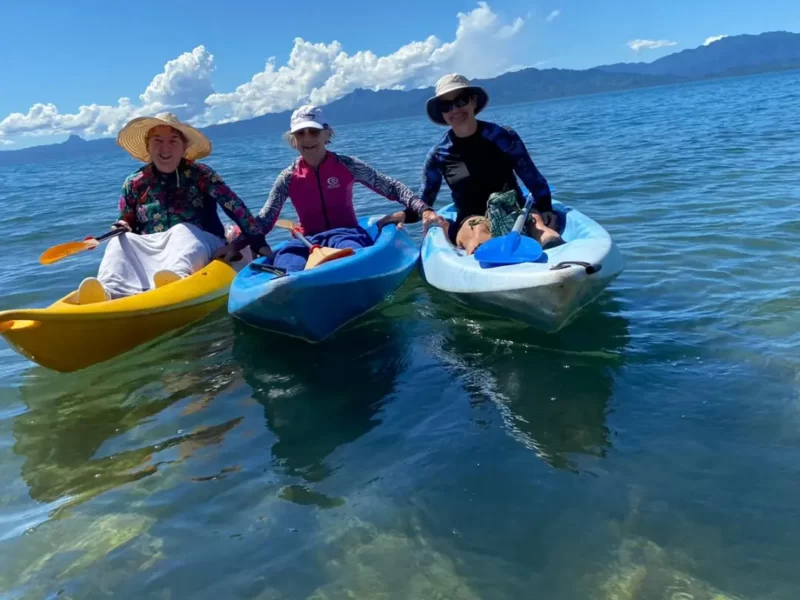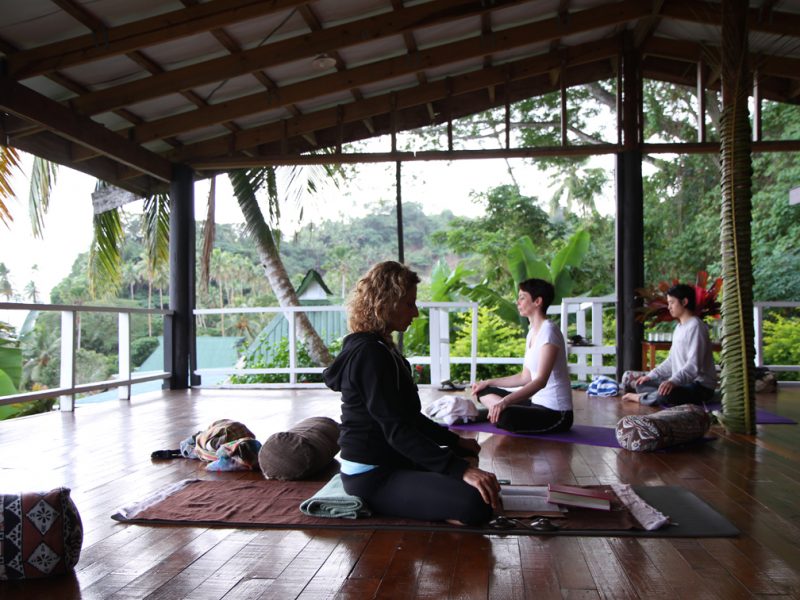 Thank you for facilitating such a beautiful retreat, it was very special for me. I think the most talented yoga teachers manage to create some type of healing in people that is enduring and I think you really have that gift Emmie. It is inspiring that you are following your heart and sharing that healing with people. Seeing someone be courageous like this is really inspiring for me.
Lydia, Wellington, Aotearoa New Zealand
I recently attended one of Emmie's Women's Weekend Wellness retreats. Having practiced yoga for over twenty years, this was the first time I had been on a retreat and it was nothing short of wonderful. Emmie is a truly beautiful soul, and she wove a really good balance of yoga and meditation sessions through the weekend – we even had the amazing experience of an evening sound bath. Highly recommend to yogis of any level. 
Emily, Wellington, Aotearoa New Zealand.
I went on my first yoga retreat with Emmie in July 2023 – it went so far beyond my hopeful expectations that I couldn't believe it.
Emmie has a wonderful way of inviting people into yoga asanas, a beautiful way of speaking and simply shines like a light of loveliness.
She made everyone feel included and part of things, and had provided some great extra options in terms of a sound bath and the best massage I've ever had.
I hoped I would come away rested – what I hadn't expected was that not only would I feel rested, but also very peaceful and inwardly strengthened, and that those feelings would continue to grow and consolidate and last for a long time.
It was such an enriching experience that I am eagerly awaiting my next retreat with Emmie.
Maureen, Wairarapa, Aotearoa New Zealand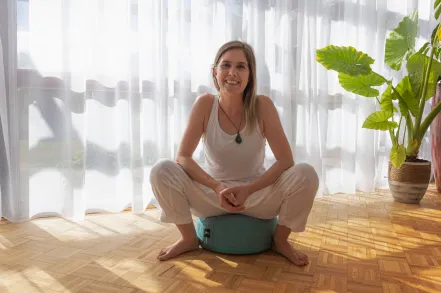 Teacher Emmie Allwood-Holmes
Meet Emmie in her own words.
I'm a yogini, mother and hobby beekeeper. I'm passionate about all things yoga & I aim to deliver a challenging, but safe and well balanced class to students.
I studied under Swami Vinyanand at the SriMa school in Auroville, India, where I completed a 200hr Yoga Alliance International teacher certification. Obtaining proficiency in; Anatomy, Pranayama, Meditation, Core Hatha Yoga Asanas, Communication Skills. I'm also a fully qualified meditation instructor. Since my initial yoga teacher training I have undertaken various other yoga courses which have helped shape my yoga teaching and retreat offerings today.
I discovered that when body, mind, & spirit are in unison through the practise of yoga, a beautiful sense of equilibrium and contentment is possible.
Summary & Pricing
Dates: July 21 – 28, 2024
Programme: Two yoga sessions daily. (The full daily programme is given in the Programme tab above.)
Suitability: all levels.
Excursions and extras: Excursion to the Vuadomo waterfall; village visit to see the traditional meke dance; tapa demonstration from local craftswoman.
Food: Vegetarian menu (alternatives on request).
Itinerary:   Arrive Savusavu Sunday 21 July. Retreat starts that evening, ends Saturday evening. Depart Savusavu Sunday morning after breakfast.
What To Bring
We're fully equipped for all yoga sessions.
If you're a keen swimmer / snorekeler, you should bring a rash vest for sun protection (you might like to bring a full body lycra suit for even better protection).
Reef shoes are useful.Snorkels, masks and fins are provided although if you have your own mask and snorkel, you might prefer to bring them
Accommodation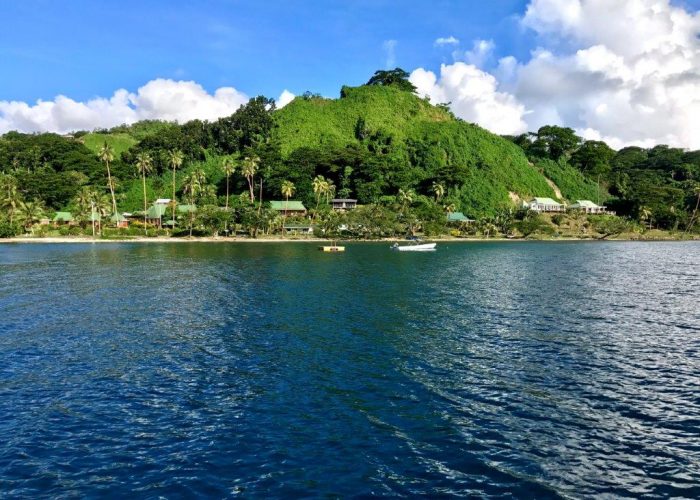 You'll stay with us at Daku Resort, Fiji.
Accommodation is packaged with your course, and there are a variety of comfortable lodgings available during your stay with us at Daku Resort. Upgrades to your accommodation are available, however, costs may vary with different accommodation options.
More Information
Additional Adventures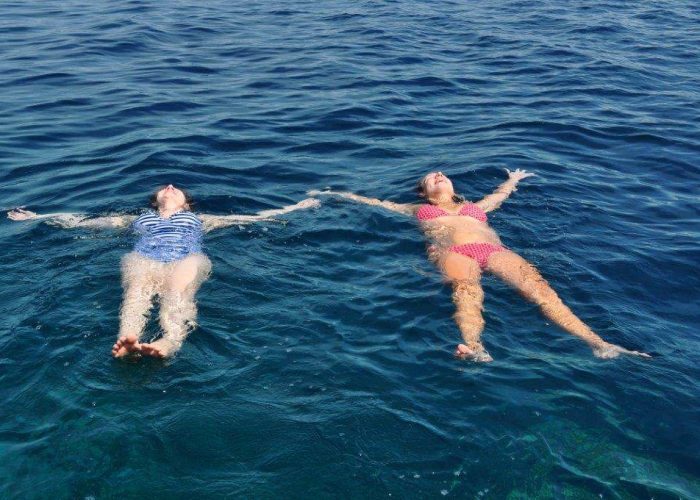 What to do in your free time.
We've arranged a number of excursions as part of the course (see Programme tab on the menu bar above). We also offer a range of other activities inside and outside of Daku Resort (please note that unless they are part of the programme, some activities, such as massages and those requiring equipment hire, may have additional costs).
More Information
Our location : Savusavu, Fiji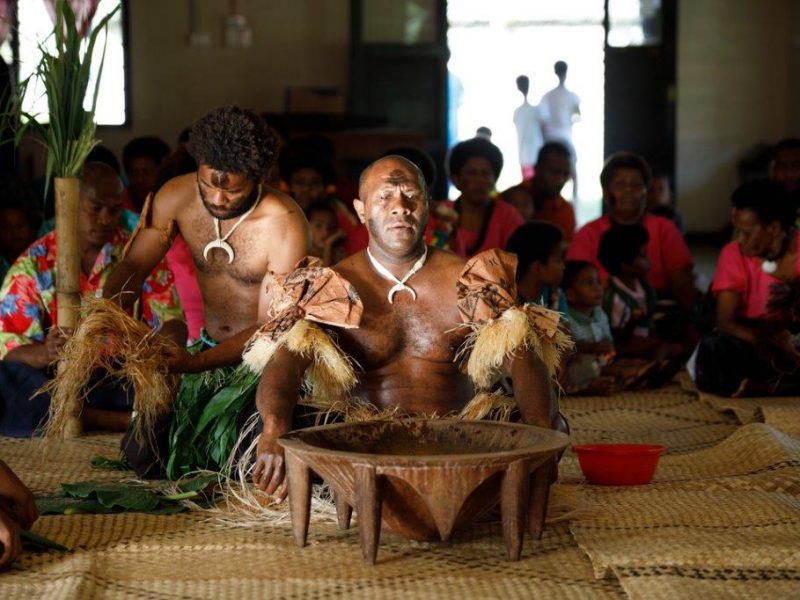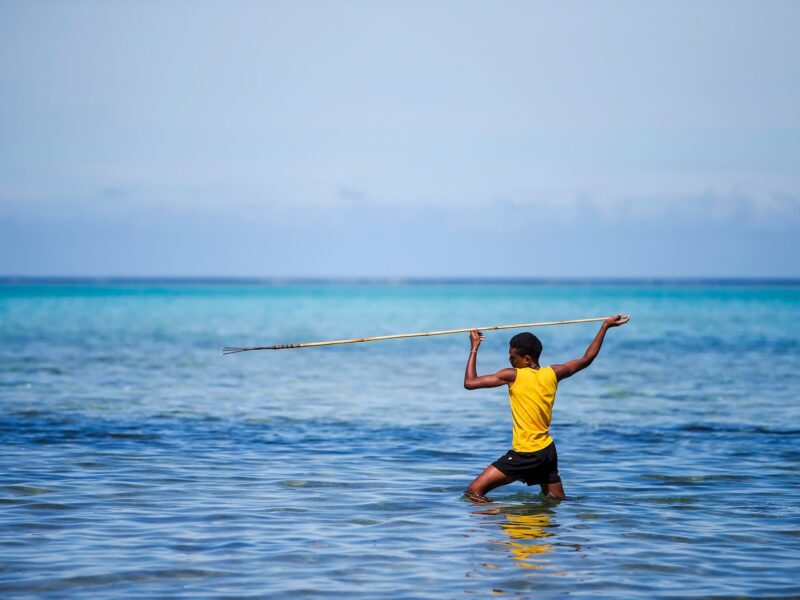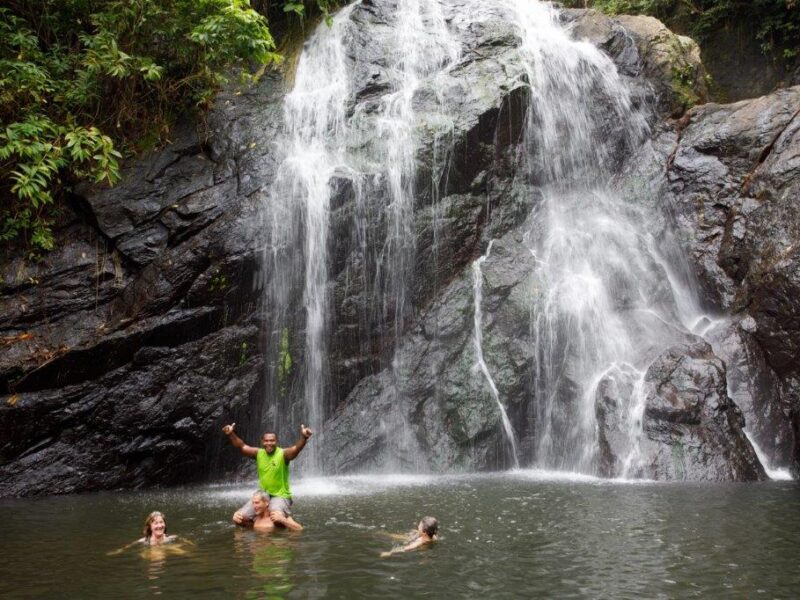 During this week, you'll enjoy the rich culture and unspoilt nature of Fiji, the place where happiness comes naturally. We're in Savusavu in Fiji's North – known as the Hidden Paradise because it really is! We'll take you out to snorkel on the beautiful coral reefs, to plunge into fresh waterfalls, to visit traditional Fijian villages where you'll see a deeply hospitable corner of Fiji.
We've got a full programme planned – with some spare time to just relax.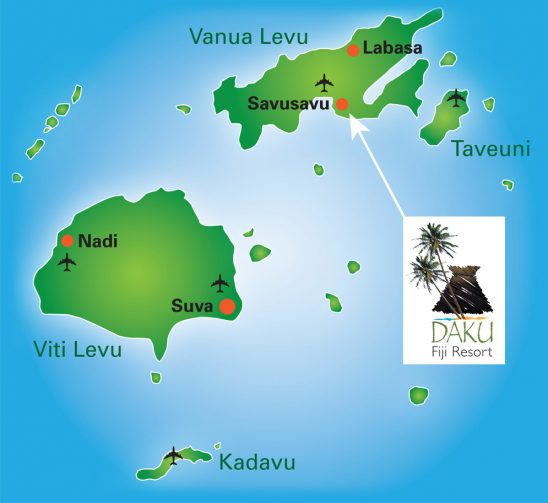 Our accommodation: Daku Resort
We're located at Daku Resort near Savusavu in Fiji. It's a small and comfortable resort: you can choose from Ocean View bures, or standard room rear bures.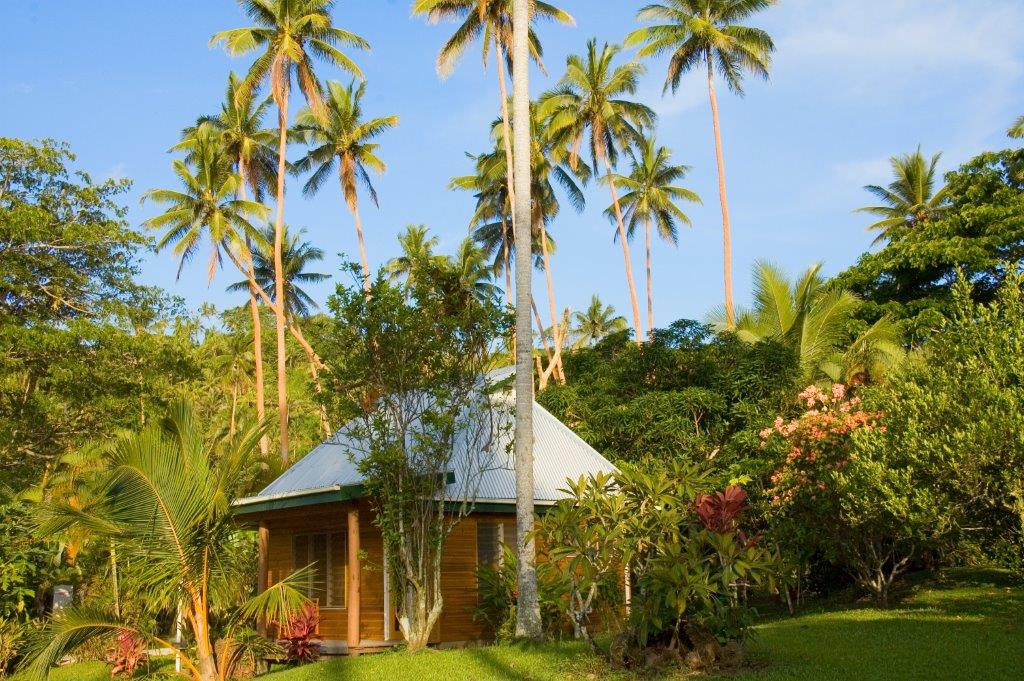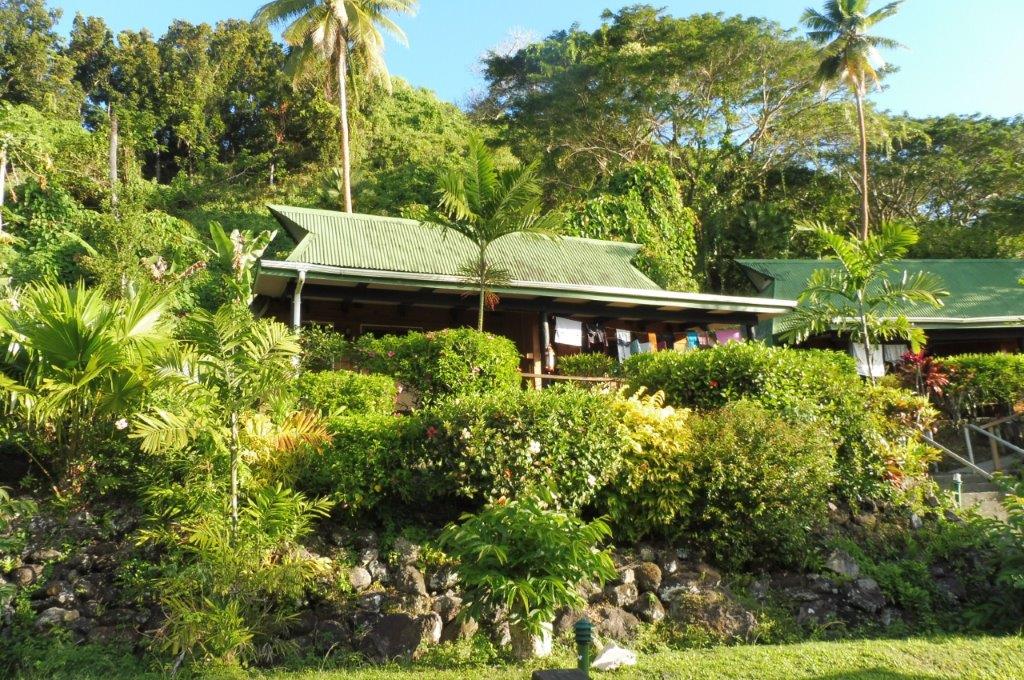 Standard room – rear bure
Included

Accommodation

All Workshop Fees

Dining & Meals

Equipment & Supplies

Lectures & Excursions

Transfers from Savusavu Airport

Not Included

Alcoholic Beverages

Flights/Travel

Non-Course Activities

Travel Insurance
Arrive at Daku Resort
4.00 Welcome circle and introductory practice
6.30pm Fijian Welcome ceremony
7:00pm Dinner
7.30 Yoga practice with glorious views over Savusavu Bay
9.00 Tropical Breakfast-cereals,fruit,yogurt,toast,juice, tea/coffee
11.00 Trip to Savusavu Town planned to see local markets and shops. We put you in cabs to get into town and then you can wander around at your own pace, Cab (Aus$4) or walk back when you've had enough.
1.00 Lunch-salad,soups,veggies
2.00 Tapa (bark cloth) making demo from local craftswoman
4.00 Yoga practice
7.00  Dinner
7.30 Yoga Practice
9.00 Breakfast and snorkeling outside the resort
1:00 Lunch
3.00 Yoga practice
4:30 Visit to local village and meke dance display
4.30 Yoga practice
7:00 Dinner
7:30 Yoga practice
9:00 Breakfast
11.00 Trip to Vuadomo waterfall
Lunch
2:00 Relaxation time or book a massage
4:30 Yoga practice
7:00pm Dinner.
7:30 Yoga practice
9:00 Breakfast
Free time
1:00 Lunch
4.30  Yoga Practice
7:00 Dinner
7:30 Yoga practice
9:00 Breakfast
Snorkel trip
1:00 Lunch
4.30  Yoga Practice
7:00 Dinner.
7:30 Yoga practice
9:00 Breakfast
Free time to go into town
1:00 Lunch
4.30  Yoga Practice
7:00 Dinner.
7:30 Breakfast
Depart for flights home
Tour Location
Daku Resort, Fiji
Paradise Courses is hosted at Daku Resort, which is in Savusavu, Fiji.