A choral workshop With Rachel Hore: 16 – 23 Nov
per person
A glorious week of choral singing in the unique surrounds of a Pacific paradise.
We're delighted to welcome Rachel Hore back to Fiji. After a 5 year break, she's coming back to the place that gave her and her choir so much pleasure, introduced  new singing experiences and forged many new friendships.
Her Choral workshop in Fiji is a joyous week in a beautiful location: a feast of workshops wrapped up in a holiday in Fiji. In the mornings, everyone comes together to learn and practice songs in 3 and 4 part harmony, singing from Rachel's collection of contemporary Australian, gospel and world music songs. In the afternoons, the choir spends time learning Fijian songs and singing with a Fijian village choir.
It's a time when people form wonderful friendships both within the group and with the Fijians, and revel in the blissful release that singing brings. And as well as singing, there's also time to snorkel on the coral reef, swim in the pool – or just relax and read a book.
Summary & Pricing
Dates: November 16 – 23, 2019
Teacher: Rachel Hore
Content: Singing
Programme: Daily morning workshops of 3 hours
Suitability: All levels
Excursions and extras: Visit to waterfall, beach picnic, village visit
Food: Three meals a day.
Itinerary: Arrive Savusavu Nov 16. Course starts morning Nov 17, ends evening Nov 22. Depart Savusavu Nov 23.
Cost: AUD $2400 single room
AUD $2050 twin room
AUS$1175 non-singing partner
Accommodation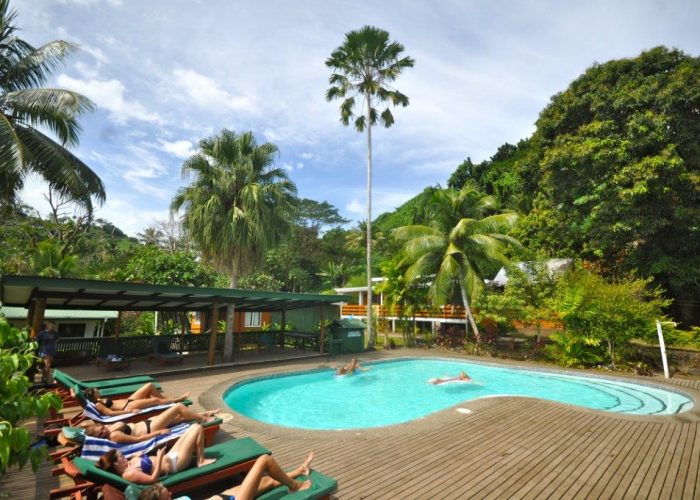 You'll stay with us at Daku Resort, Fiji.
Accommodation is packaged with your course, and there are a variety of comfortable lodgings available during your stay with us at Daku Resort.
More Information
Additional Adventures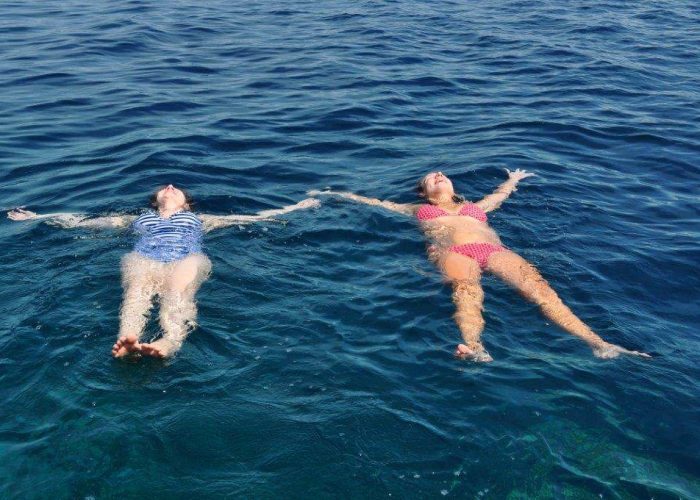 What to do in your free time.
In your free time, you can enjoy a range of activities inside and outside of our resort. Please note that some activities, such as massages and those requiring equipment hire, may have additional costs.
More Information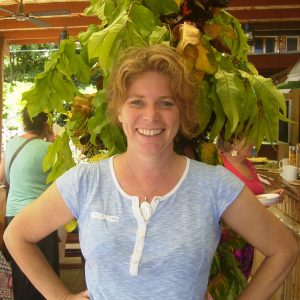 Meet Rachel Hore.
Singer and choir leader, Rachel Hore OAM, leads singing workshops for groups, schools, festivals, and community events throughout Australia and internationally.
Rachel is passionate about the role of singing in creating community and bridging cultural differences. Rachel is organiser of the Big Sing in the Desert, a choral event for Indigenous and non- indigenous singers near Alice Springs. She has led numerous singing and cultural tours to Fiji, Bali, Holland and Italy, where songs and performances are shared.
In 2014, Rachel received a Medal of the Order of Australia for her work with choirs and communities.
More Information
Departure

Daku Resort, Fiji

Included

Accommodation

All Workshop Fees

Lectures & Excursions

Meals & Drinks

Transfers from Savusavu Airport

Not Included

Equipment & Supplies

Flights/Travel

Non-Course Activities

Travel Insurance
Arrive in Savusavu.
6.00 pm Welcome ceremony
7.30 pm Dinner
9am - 12pm: Workshop
Afternoon: Free time with optional visit to Yaroi church service.
7:30pm: Dinner
9am – 12pm: Workshop
1pm: Lunch
2pm: Handicraft display and tapa making demonstration: some of the local women will come to display and sell their jewelry. One of them will give a demonstration of making tapa – the decorated Fijian bark cloth.
Afternoon: Trip to Savusavu Town to see local market and shop. Savusavu town is a mile away – 5 minutes in a taxi. We will send you in by taxi and then leave you to wander round and make your own way back by taxi – it's FJ$4 (US$2).
7pm: Dinner
9am – 12pm Workshop
12:30pm Picnic Lunch and swimming at Devodara Beach. Return to Daku approx. 3pm.
3pm Visit to village to sing with the choir.
7pm Dinner
9am – 12pm Workshop
1pm Lunch
Afternoon: Trip to waterfall: this is about 25 minutes' drive and is a beautiful natural fall where you can plunge into the cool clear water and swim.
7pm Dinner
9am – 12pm Workshop
1pm Lunch followed by a trip to local village to sing, followed by see the traditional Meke Dance performed with an entrancing energy by the villagers.
7pm Dinner
9am – 12:30pm: Workshop
1pm: Lunch
5:30pm: Closing concert.
7:30pm: Dinner
Fly from Savusavu back to Nadi International, for your flight home.
Tour Location
Daku Resort, Fiji
Paradise Courses is hosted at Daku Resort, which is in Savusavu, Fiji.