The Travel Sketchbook with Sheila Posner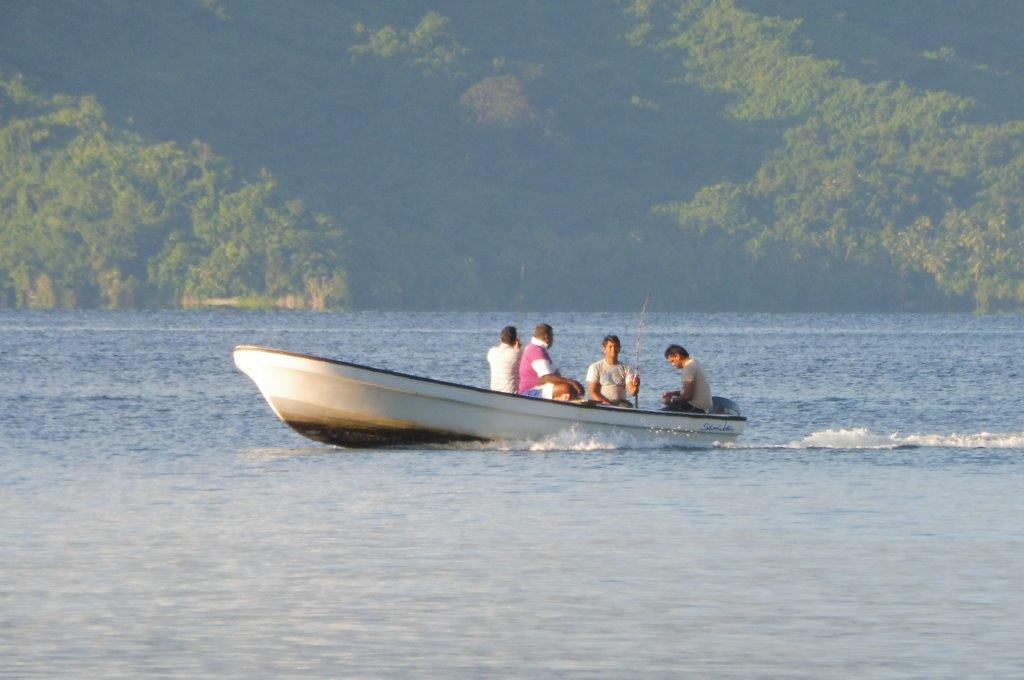 Sketching the special moments of Fiji
The Travel Sketchbook is a fun and spontaneous way to record your travels – creating a travel sketchbook that captures the scenes, the people and the special moments.
COURSE CONFIRMED.
The Travel Sketchbook: Retreat Summary
Dates: August 25 – September 1, 2018
Teacher: Sheila Posner
Content: Sketching with pens and watercolour
Programme: Daily morning workshops of 3 hours
Suitability: All levels
Excursions and extras: Visit to waterfall, beach picnic, village visit
Food: Three meals a day.
Itinerary: Arrive Savusavu Aug 25. Course starts morning Aug 26, ends evening Aug 31. Depart Savusavu Sept 1.
Cost: AUD $2300 single room
AUD $1950 twin room
AUS$1075 non-painting partner
Materials: A list of materials to be purchased for the course is given below.
This week is a daily exploration of Fiji that you'll remember forever as you record your travels. Sheila's classes take place both in the magnificent yoga platform that doubles as an art studio within the grounds of Daku resort, and also out on location nearby. She uses the mediuns of water-based pens and watercolour, capturing impressionistic images of people, places and passing moments.
Sheila will help you with the concepts of line, observation, wash and the use of text to enhance your images, finding the right angle from which to observe a scene, the quick comment that will stick in your memory, the confident line that draws the whole together.
She will show you techniques for the mixing of shadows, and introduce a simple guide to perspective.
After your week in Fiji you will be the proud possessor of many sketchbook pages that combine the techniques you have  learned with the memories you'll want to keep. What's more, some of the sketches will be possible springboards for full scale paintings when you get home.
The Travel Sketchbook: see below for:
HOW TO BOOK:
If you want to book for 2 (or more) people attending the course, please
Choose whether you both want a twin shared room or a single room
Then select 2 (or 3 / 4 etc as appropriate) on the button which says "Add to cart".
If you want to book for yourself plus a non-participating partner, please select "Travelling with a non-participating partner". The next stage will automatically calculate the price for that option.
7 nights accommodation at Daku Resort in traditional bures with private facilities.

Breakfasts, lunches and dinners.

Workshop fees.

Lectures and excursions as indicated.

Airport transfers from Savusavu Airport to Daku Resort by road (approx 10 minutes).
Flights / travel to Savusavu.

Comprehensive Travel Insurance.

Optional activities not listed on the program.

Costs of a personal nature such as laundry, massages, private trips.
The Travel Sketchbook: teacher Sheila Posner

Sheila Posner is a well- travelled artist and art instructor, known for her vibrant and expressive style.
She originally studied art and fashion in London, and subsequently designed and made clothes in the Bahamas before finally arriving in Australia. After teaching art for many years (B.Ed Hons) she and her husband opened Stuart Street Gallery in Perth. She moved to Sydney in 2008 and now works and exhibits from her studio/gallery in Woollahra. Since 2011 Sheila has been successfully teaching watercolour on Cunard and Azamara cruise ships.
The Travel Sketchbook combines her love of art and travel and has been successfully presented at The Art Gallery of NSW, her own studio and other locations in Sydney.
Daily Programme
The Travel Sketchbook: The programme is structured around morning workshops with afternoons for activities and free time to enjoy a massage, snorkelling, relaxing by the pool or continuing to sketch.
Saturday
Arrive in Savusavu.
6.00 pm Welcome ceremony
7.30 pm Dinner
Sunday
9.00 am – 12.30 pm Workshop
1.00 pm Lunch
Afternoon: Free time
7.30 pm Dinner
Monday
9.00 am – 12.00 pm Workshop
1.00 pm Lunch
2.00 Handicraft display and tapa making demonstration: some of the local women will come to display and sell their jewellery. One of them will give a demonstration of making tapa – the decorated Fijian bark cloth.
Afternoon: Trip to Savusavu Town to see local market and shop. Savusavu town is a mileaway – 5 minutes in a taxi. We will send you in by taxi and then leave you to wander round and make your own way back by taxi – it's $F4 (US$2).
7.00 pm Dinner
Tuesday
9.00 am – 12.00 pm Workshop
1.00 pm Picnic Lunch and swimming at Devodara Beach or Buli Kula. Return to Daku approx. 3.30 pm.
7.00 pm Dinner
Wednesday
9.00 am – 12.00 pm Workshop
1.00 pm Lunch
Afternoon: Trip to waterfall: this is about 25 minutes' drive and is a beautiful natural fall where you can plunge into the cool clear water and swim.
7.00 pm Dinner
Thursday
9.00 am – 12.00 pm Workshop
1.00 pm Lunch
Trip to local village to sketch….and then see the traditional meke dance performed with an entrancing energy by the villagers.
7.00 pm Dinner
Friday
9.00 am – 12.30 pm Workshop
1.00 pm Lunch
7.30 pm Final Fijian dinner
Saturday
Fly from Savusavu back to Nadi International flight home
Materials list.
This is a list of materials to bring to the course:
1 sketchbook (approx  A5) reasonable quality paper about  150 gms
1 travel paintbox, again reasonable quality eg Winsor & Newton
1 black artline 200  fine 0.4 pen
1 fine & 1 medium brush (about size 6)
Small water bottle.